Editors say farewell: Ana Ceballos, managing editor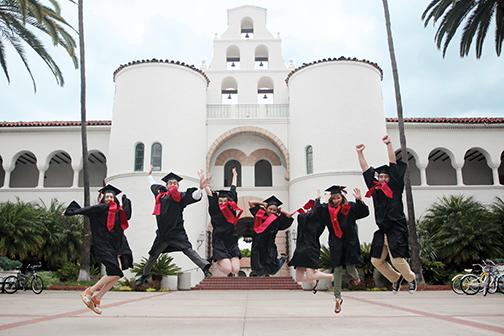 This is the first column I've ever dreaded writing. It's my last column for The Daily Aztec, four years after my first one. My tenure as a student, who had a speakerphone in print, is most certainly done, but I hope to pick another one up in the real world soon.
But before I start to make this column all about me and my resistance to grow up, I want to go into the reason why The Daily Aztec newsroom turns regular students into eager journalists.
The words of my first editor, Sarah Kovash, turned out to be true. She said school didn't teach her half as much as The Daily Aztec did. After her, I continued to learn alongside talented editors like Tara Millspaugh, who I worked with as assistant news editor, and Leo Castaneda, who took a chance on me and hired me as this year's managing editor. Together, Leo and I were able to stir this 100-year-old paper to what campus readers needed the most: digital.
My journey started with a lot of practice, making one too many mistakes in the job and being praised less than I would have liked. On the other hand, I made amazing friends that can be easily bribed with a $1 cup of coffee, and I had my very first job with my own office … and couch.
Needless to say, this experience changed my life and made my college career worth it. I will always remember the cubicle talks, harsh comments on my stories and the AP style mistakes caught the next day on print, and of course, the countless naps on that office couch.
It was fun, exhausting and rewarding. Above all else, I will miss working in the basement of the EBA building every day.
For the future Daily Aztecers, I can tell you now, this job is one decision you won't regret during college. And it will be a decision that will make you grow immensely.

Photo by Monica Linzmeier, photo editor