Police combat mental illness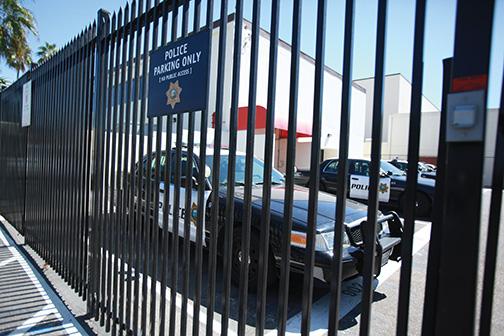 On June 10, San Diego State University Police Department officers underwent mental health training as part of a California State University system-wide initiative to promote understanding of mental illness and a supportive campus environment.
Approximately 22 law enforcement officers were trained at SDSU in the four-hour period, Public Information Officer Captain Josh Mays, said.
Along with SDSUPD, Carlsbad, City Schools, Los Angeles and San Diego County police departments attended the training.
According to a CSU public relations article, the training aims to "create a safe and supportive campus environment by increasing access to mental health services and reducing the stigma associated with mental illness."
Funded mainly by the California Mental Health Services Authority, more than $6 million was allocated for the Cal State system. The funds were used for training, and mental health and suicide prevention programs and services said Ana Aguayo-Bryant, CSU assistant director for health and wellness services.
California Proposition 63 funds were also used for the training. The proposition "emphasizes transformation of the mental health system with the intention of expanding services while improving the quality of life for Californians living with or at risk of serious mental illness," according to the proposition website.
The training was conducted using an interactive simulator with audio and video that responded to commands officers gave based on the situation. The simulator projected life-size computer generated images for the officers to interact with. Mays said the virtual, yet real-time training better helps the SDSUPD officers to assist in situations involving mental illness.
"The simulation was very intuitive and interactive," Mays said. "We are trying to train police how to interact successfully with those who are mentally ill."
With the training, officers will be able to recognize the signs of mental illness, reduce conflict and provide on- and off-campus referrals for mental health services according to the CSU website.
Liz Chapin is the public affairs assistant for the CSU Office of Public Affairs.
"The system has always been committed to increasing awareness and resources regarding mental illness, and understood the critical need for first responders are trained to respond appropriately when dealing with someone who may have a mental illness, especially in a crisis situation," Chapin said.
Training for the CSU system began in June and will continue until July, ending with San Jose State University.