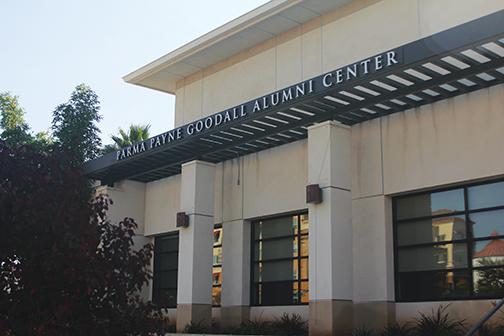 The San Diego State Alumni Association recently cancelled their membership fee and is encouraging alumni to donate to the university instead. As of July 1, the Alumni Association made the changes, eliminating the $45 annual membership fee.
"In the last year we came to the conclusion the alumni membership was not serving the school," Assistant Vice President of Alumni Engagement Jim Herrick said.
There are over 7,000 lifetime members who have paid the membership fee to SDSU, Herrick said. The annual membership fees were originally used to fund the operations of alumni associations, marketing and getting more people to become annual members.
Instead, the association is now asking members to donate to a college, department or initiative of their own choice.
"We are determined to raise the reputation of SDSU in the U.S. News and World Report (college) ranking," Herrick said. "One of the factors is the percent of alumni donors."
He said the U.S. News and World Report ranking has an affect on the value of SDSU degrees.
Keith Harris is president of Bay Area Aztecs, a regional chapter of the Alumni Association. He hopes eliminating the membership fee attracts more members.
"I think the change is going to be a win and help us get more alumni active for our chapter," Harris said.
The new changes encourage alumni to connect not only with other alumni but also with the university, Harris said.
He added that a strong alumni network helps to keep the spirit alive after graduating from SDSU.
"Our alumni inspire students and each other and make us really proud of the education we get there," Herrick said.
Alumni are still encouraged to become lifetime members of the Alumni Association and thereby receive benefits such as invitations to special events, discounts from the SDSU Bookstore, a lifetime supply of SDSU return address labels and more.