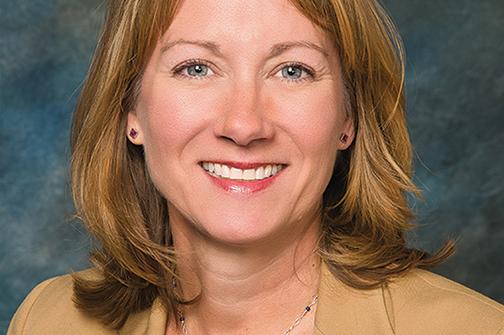 San Diego State's College of Business Administration appointed a new chair for its Management Information Systems department last Monday.
Annette Easton, previously an MIS associate professor, has replaced Robert Plice, who will return to teaching courses this spring semester.
"I am honored to have been chosen to serve as the next chair of SDSU's MIS department," Easton said in a recent press release. "I look forward to working with our faculty and administration as we continue our ongoing commitment to enhance the learning experiences of our students."
Easton had aspirations of entering the medical profession as a nursing major at California State University, Fresno. However, she found a new passion through an introductory computer course and switched majors.
"
Being an Aztec for Life means finding ways to stay connected to those students and helping them as they move forward in their careers
— Annette Easton
After graduating from Fresno State in 1984 with a Bachelor of Science degree in business administration with an emphasis in information systems, she decided to pursue a teaching credential.
"I always had an interest in teaching, so I decided to attend graduate school instead of starting a career in the business world," Easton said.
She graduated with a Ph.D. from the University of Arizona in 1988 and then came to SDSU because the teacher-scholar model the university offered attracted her.
"Professor Easton brings an outstanding combination of leadership and research credentials to the chair position," Dean of College of Business Administration Dennis Cradit said in the press release. "We can rely on her to spearhead curriculum advancements and research innovation and we applaud her exceptional record of service to the department, the college and the university."
As the new chair of the MIS department, Easton is looking forward to ensuring the strength in communication between the business community and alumni. She also expressed her desire to increase the number of faculty in the department to enhance both undergraduate and master's programs.
The most challenging task Easton foresees is keeping up with the pace of technological change in the business world. Some of the curriculum advancements and research innovations she wants to see from the department are more hands-on education practices with Systems Applications and Products, an enterprise software system, and working with big data. She wants to make sure that students are equipped with the high demanding skills of the business world.
"Businesses need to learn how to quickly and effectively analyze that data to gain business insight, and we want to develop curriculum to deliver those skills," she said.
Easton believes in having an open-door policy and will continue to embrace it as chair. "Being an Aztec for Life means finding ways to stay connected to those students and helping them as they move forward in their careers," Easton said.