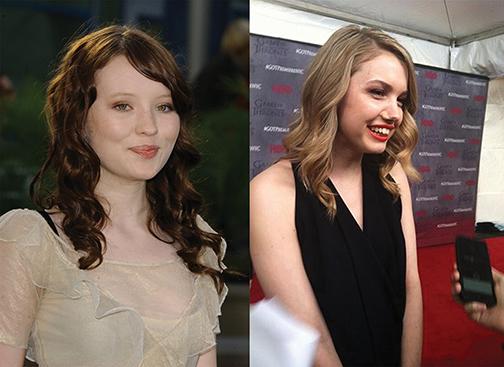 Opposite from tradition, the new musical film "God Help the Girl" started out as an album before it became a full-length feature. Writer and director Stuart Murdoch, who also fronts iconic indie band Belle and Sebastian, began recording songs for a side project he named God Help the Girl. Once he completed an album for the project in 2009, he worked on a film adaptation inspired by the songs. Now the long-awaited film is finally finished, and it will screen at San Diego's Digital Gym Cinemas on Sept. 12 and 13.
"God Helps the Girl" follows a summer with Scottish girl Eve (Emily Browning), who starts writing songs as a way to cope through her stay at a hospital. Her newfound love for songwriting eventually draws in two musicians James (Olly Alexander) and Cassie (Hannah Murray). The three soon form a pop group and take a shot at music as a band of friends.
The accompanying tunes pull from a charming pop style attached to a past era. Murdoch had a girl-group such as The Ronettes or The Crystals in mind for his project. So the music is filled with ornate string arrangements and sparkling female vocals. The lyrics outline a story following characters Eve, James and Cassie, that now get played by real actors and actresses.
Murdoch also received help from producer Barry Mendel for this ambitious project. Mendel worked on past classics, such as "Rushmore" and "The Royal Tenenbaums." Based on scenes from the trailer, the musical visually evokes a classic '60s atmosphere when bold chic and rock n' roll fashion still felt young as a culture. With Mendel experienced with nostalgia-rich works, the film seems to be in good hands.
Even if you're not familiar with Murdoch's music gig, casual interests in oldies pop and youths in revolt should be enough to enjoy the film. Mendel describes the movie as a tale about finding excitement in a newfound love and untapped possibilities. For this musical, the thrill comes from new friendship between the main three characters and their ambition to follow their creative endeavors. "God Help the Girl" is a big, passionate story set in a small world, just like the music that inspired it.