Sexual assault reported near SDSU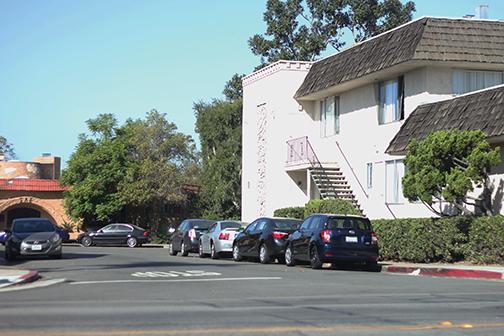 The San Diego Police Department is investigating a sexual assault case that occurred at an off-campus party near San Diego State early Monday morning.
According to an SDSUPD crime alert, the reported incident took place at approximately 12:30 a.m. at 5074 College Ave.
"While at the party, the victim began talking with the suspect after being separated from her friends," the alert read. "The man pretended to help the victim attempt to locate her friends, and escorted her into the bathroom where he sexually assault her."
The suspect was described a 6-foot-7-inch African American man with a fit build weighing about 200 pounds. He was wearing a gray, long-sleeve shirt.
International security and conflict resolution junior Jeff Petromilli lives in the house on Colllege Avenue. He said he found out about the incident after reading the crime alert.
Petromilli said no one remembers letting the guy in, but partygoers remember seeing someone who matched the description. He said the back of the house has loose windows.
Petromilli said it is "a shame" sexual assaults is an issue SDSU has to worry about.
He added that it's important to hold people accountable for their actions, "making sure they don't think things that are not okay are okay."
"Everyone—men and women in general—should be careful about intoxication, levels of drugs or alcohol they're consuming because obviously people become really unsafe at that point."
In June, a California state audit concluded SDSU and three other universities could better train faculty and staff to respond to reports of sexual violence and sexual harassment.
Jessica Rentto, SDSU's associate vice president of administration and Title IX coordinator, told the U-T San Diego in August that SDSU improved its freshmen orientation program and is beginning a training program with fraternities, sororities and student athletes.
Anyone with information can contact  the San Diego Police Department at 619-531-2000, SDSUPD at 619-594-1991 or annonymously call Crime Stoppers at 619-235-8477.