SDSU professor to open weed joint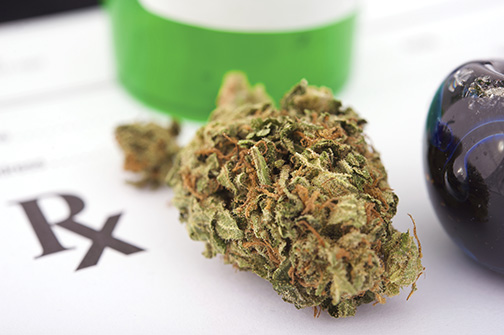 A professor at San Diego State recently received a permit to open a medicinal marijuana dispensary in San Diego. Business management professor David Blair's  A Green Alternative will be the first dispensary in the city of San Diego to operate with a permit under new zoning laws.
Despite approval of a conditional-use permit, the dispensary still faces local opposition.
Scott Chipman, chair of San Diegans for Safe Neighborhoods, is against the opening of medical marijuana dispensaries.
"We intend to continue to work with the (Drug Enforcement Administration) and U.S. Attorney Laura Duffy to encourage raids and arrests of the operators at every pot shop that opens," Chipman said. "We have already had huge negative impacts by allowing pot shops to proliferate."
Duffy has received Department of Justice Awards for her work, which includes 2008 drug cartel cases.
There have been more than 200 dispensaries shut down in San Diego  in the last four years because they were operating illegally, according to the Office of the City Attorney.
Lance Rogers, attorney for A Green Alternative, plans to make sure the dispensary follows all legal requirements to ensure it does not get shut down.
"There was a group that did file an appeal, so unfortunately we have to wait to litigate that appeal," Rogers said. "As the attorney for this dispensary, I will make sure that this dispensary follows all state and local laws with regard to their business practices."
There are laws in place that do not allow dispensaries to operate in a certain distance from houses, schools, churches, parks and daycare centers. A Green Alternative was allotted a 1,400-square-foot space in Otay Mesa near Brown Field.
Rogers recognizes that there is a commonly negative notion in regard to medicinal dispensaries, but he believes A Green Alternative will actually have a positive impact on the San Diego community and give patients a secure place to go.
"Historically, there has been a stigma attached to this sort of business," Rogers said. "The clinic will finally answer the question of where lawful marijuana patients are supposed to buy from, because up until now it has really been unregulated."
But Chipman is against laws that would encourage the use of marijuana.
"We are opposed to any policy that would give people the idea that marijuana is not harmful or give them an excuse to try it or use it regularly," Chipman said. "It is unsafe for the user and unsafe for those around the user."
Marijuana use still remains illegal under federal law; however, in 1996, California passed Proposition 215, the Compassionate Use Act, which approved medicinal marijuana use. There is a legal gray area for the practice of dispensaries in the San Diego.
"This dispensary still does not change federal law," Rogers said. "We still have a lot of work to do to legalize marijuana but it is a step in the right direction."
Blair could not be reached for comment.