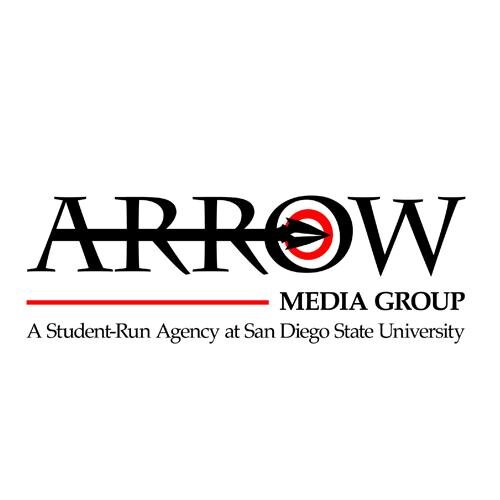 Experience is something nearly all employers are looking for in the "real world." Some students can turn to internships or mentor programs, but faculty in the School of Journalism and Media Studies are offering a new alternative: a student-run media agency that functions just the same as its real world counterpart.
Offered for the first time last spring and again this coming semester, JMS 596 is almost exclusively viewed as a job, rather than a class. In fact, the name of the agency, Arrow Media Group, is preferred to the class title. Students looking to join must formally apply, prove they are fit for the job and go through the interview process.
"I don't even call it a class or them students, it's a real agency," instructor Erika DiProfio said.
The group meets once a week for a few hours to discuss clients and to pitch ideas, but aside from that, individuals must produce results for clients by themselves. The main effort is to create results for clients, which Arrow Media Group has certainly done before.
Last semester, the agency worked with clients such as Rad Lab, SDSU Children's Center and more. Rad Lab, an architecture development laboratory, was assisted by Arrow Media Group's public relations and advertising expertise. The SDSU Children's Center was able to exceed its fundraiser goal. Two of the client teams were even able to win an Edward L. Bernays Award for their assistance last year.
This coming semester is looking to be similarly successful, with a wide range of clients, such as non-profits, internet-based businesses, hospitality and others.
Arrow Media Group has been able to give students the necessary experience to thrive in the growing industries of advertising, public relations, marketing or journalism.
"It allowed me to work directly with real clients in an agency setting … while also stretching our team's understanding of how to research, execute and evaluate a plan," previous employee Staci Reidinger said.
Reidinger was one of last year's recipients of the Bernays Award and is now an active duty Marine Corps Public Affairs Officer.
Arrow Media Group is able to offer something to anyone within the JMS department, whether that is skills in advertising, public relations, marketing or other areas of expertise.
"The end result for employees is to build client-relational skills, improve real-time interaction in a business setting, and leave with a greatly boosted resume," DiProfio said.