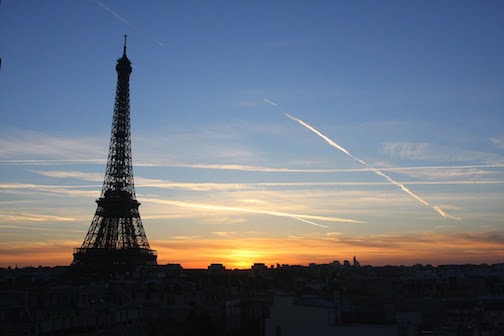 San Diego State has long had a penchant for great study abroad programs, having been rated in the top 25 universities nationwide by the Institute of International Education. With this in mind, faculty in the Lavin Entrepreneurship Center and College of Business Administration are preparing to travel to more countries to spread student awareness and understanding.
Bernhard Schroeder, director of the Lavin Entrepreneurship Center and overseer of all graduate and undergraduate internship programs, was at the helm of one of the Paris trips during the winter break. He took students to Paris to understand entrepreneurship in a more global setting.
"Students may consider this program for the course immersion that it would provide," Schroeder said.
Students not only were able to gain new insight into being an entrepreneur, but also met with local entrepreneurs to understand the ins and outs of business in Paris.
This summer, Lois Olson, a lecturer from the college of Business Administration, will be taking entrepreneurship and marketing students to Paris for two weeks. Olson has taught at SDSU since 1988 and has taught internationally in many countries such as Germany, Taiwan, and China. She finds it important to take her students on cultural and company visits, allowing them to learn more about the country and its business sector as a whole.
"Most of the students who have gone come away saying that their life has changed," Olson said.
Prague is also a future location for study abroad. Students will have the opportunity to live there during spring break for a week studying business ethics or in the summer from May 30 to June 21 studying management information systems.
Wendy Patrick, a management lecturer and a San Diego Deputy District Attorney, will lead students during the business ethics program, having been a past chair on the California State Bar Ethics Committee and business ethics lecturer at SDSU for both under graduate and graduate division classes. Feraidoon Raafat, a professor of information and decision system looks to embed students in Prague for a longer amount of time to study the culture and learn how information systems function globally.
There are also plans for two separate trips to Spain in Barcelona and Alcalá de Henares. There will be courses taught in international negotiation and fundamentals of entrepreneurship, respectively.
Schroeder absolutely recommends any business student to apply to one of these programs.
"If you're looking for a study abroad experience, you've got limited funds and time, consider joining us," he said.