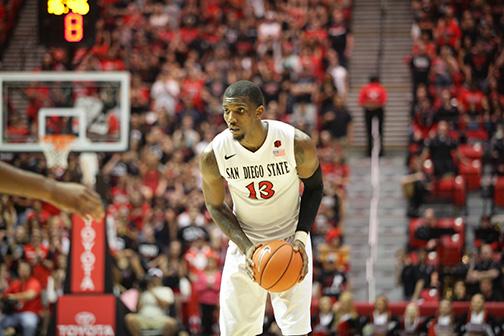 The San Diego State Aztecs lead the Boise State Broncos 24-21 at halftime at Viejas Arena.
Both teams are struggling mightily with their shot. SDSU is shooting 32 percent and Boise State is shooting 29 percent.
Junior forward Winston Shepard leads the Aztecs with nine points on 50-percent shooting, and senior forward JJ O'Brien has six points and two boards.
Boise State senior guard Derrick Marks began the game cold but picked it up late in the first and has eight points going into halftime.