Honors college named after Stephen Weber and wife Susan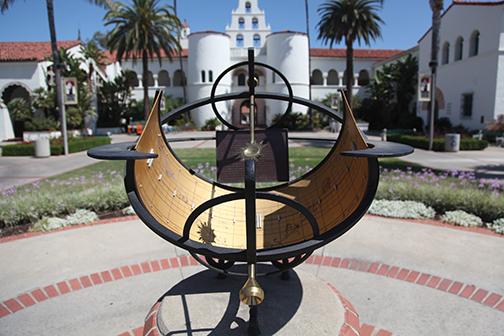 San Diego State recently named its honors college after former SDSU President Stephen Weber and his wife. In addition, philanthropist Darlene Shiley gifted $1 million to the Susan and Stephen Weber Honors College to add its endowment.
Last April SDSU announced its plan to create a college for the existing honors program. The college's current endowment is $10 million. According to NewsCenter, the endowment will help increase enrollment to 1,200, as well as design new curriculum and support faculty fellowships.
"The honors college teaches us to be intentional in our goals, and I feel the endowment will help more students at SDSU do just that," speech language and hearing sciences junior and honors college student Makayla Bradsord said.
To graduate from the honors college program, students must complete the Honors Minor in Interdisciplinary Studies, which consists of 15 units; study abroad, have a cumulative 3.2 GPA and participate in meetings and events the college sponsors. First-time freshmen accepted into the program live in the Honors Residential College in Maya Hall.
The announcement to name the college was made after the donation from Shiley.
"I am most grateful to Darlene Shiley for her generosity and vision in supporting these honors students," Stephen Weber said in a statement. "Susan and I did the work because we loved it and San Diego State — not for any recognition. Truth be told, however, the recognition does feel good. Susan would be pleased, as am I."
The Honors program was created during Weber's time as SDSU President. Susan and Stephen Weber also made a personal contribution of $250,000.
"Susan and Stephen Weber's focus on academic excellence transformed San Diego State University, and it is entirely fitting that our new Honors College be named in their honor," SDSU President Elliot Hirshman said in a statement. "We are deeply grateful to Darlene Shiley for her generosity and her commitment to our students and the Webers' legacy of excellence."