SDSU to analyze possible San Diego police racial profiling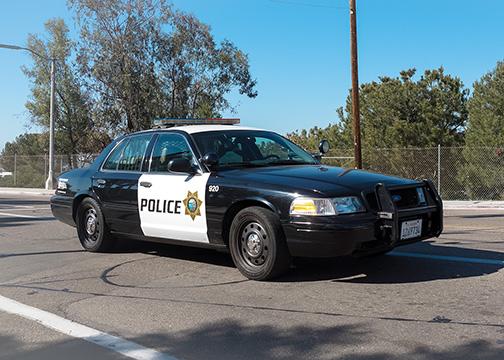 The San Diego City Council has requested that San Diego State review data to further investigate whether police officers who patrol the city participate in racial profiling when stopping drivers.
The request was announced following an internal review and Department of Justice review of the San Diego Police Department.
"The community is getting impatient — they want to know if the SDPD is actually racial profiling drivers," city spokeswoman Marisa Berumen said. "The community wants to know what these numbers mean and why more blacks are being pulled over."
The city contacted SDSU's School of Public Affairs Public Administration program to collect and analyze data on the drivers police stop and why vehicles were stopped and searched.
Criminal Justice professor and Director of the School of Public Affairs Stuart Henry said this research will analyze the types of person stopped, the times and areas of the stops and the reasons vehicles were stopped and searched.
Criminal justice professor Joshua Chanin will conduct the research.
In 2000, a year-long SDSU study showed black and Latino drivers were more likely to be stopped by police officers. Hispanics represented 29 percent of the people stopped in San Diego and about 20 percent of the driving population, while blacks represented about 11 percent of the people stopped and 8 percent of the driving population.
The study didn't look into why drivers were stopped, according to police.
Berumen said community and council members are still unsettled and disturbed by racial profiling studies released, which is why they have requested more research  be done.
Henry said he hopes the research will be conducted during the summer and completed by September.
"We don't know what the study will show, but as part of the city we have to answer to the public," Berumen said. "This will help officers and help build trust with the community."
Meanwhile, the public affairs school hopes this study will help avoid unnecessary conflict.
"The School of Public Affairs tries to help the community function better," Henry said. "What we try to do is help improve the quality of life in the community."