Upperclassmen live on-campus life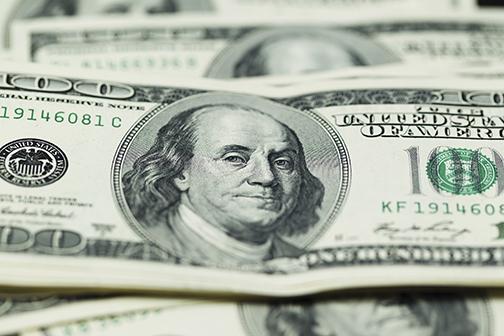 Students have a lot to consider when combing through a limited housing market, such as finding a place in a good area, a dependable landlord or discovering a place with reasonable rent and amenities — all while competing with many other people.
It has become a dog-eat-dog world out there when tracking down a home worth living in, but luckily San Diego State has a solution called Aztec Journey to make this task for sophomores and upperclassmen a little easier.
Aztec Journey is a thematic living community that started in 2013 as a program dedicated to housing older students in apartment complexes Villa Alvarado, Piedra Del Sol and Tarastec.
"It started with the goals of recognizing that the interests and needs of sophomores and upper-division students are unique and different from those of first-time freshmen," Director of the Housing Administration Eric Hansen said.
Many components have been added to give Aztec Journey a more apartment-like feel. They provide single- and double- occupancy units with one to four bedrooms, which come fully furnished with a full kitchen and offer a more flexible policy in number of guests and length of a guest's stay.
Rates can be as high as $1,545 per month or as low as $987. Cost depends on the apartment size, length of the lease and inclusion of a meal plan on campus. Rent also incorporates a flat rate for water, electricity, cable and Internet.
Parking arrangements fall under the same rate as permits purchased for on-campus parking and can be used at the complex as well as at school. In addition, various amenities are extended to students such as big-screen TVs, pool tables and on-site laundry in Villa Alvarado and Piedra del Sol as well as access to Global Pathways for international studies in Tarastec.
Security is also managed on each site. All apartments are gated and have live-in staff who patrol the premises, in addition to the SDSU Police as first responders for any incident.
These complexes are unique in that they are home to the Residential Education program, which includes academic coaching, career and internship development skills, service learning, study abroad opportunities, and information on living in an independent environment.
"Residents get the best of both worlds — a sense of independence living in an apartment, but also the sense of community that living on campus at SDSU provides," said Andrew Bergee, marketing and conference housing services coordinator. "It's easy to keep meeting people and making friends beyond their freshmen year."
Finding adequate housing can be difficult, especially for those who have never tried to do it before, but with Aztec Journey the transition can be a meaningful process. So, for all those freshmen looking for a place to live, the Office of Housing Administration may be a great place to start the search.