Campus hides forgotten treasures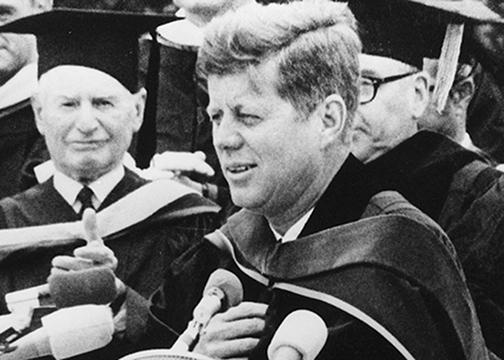 The average San Diego State student progressively learns more about the school's campus during the time he or she spends working toward graduation. But perhaps the most knowledgeable person when it comes to SDSU's campus is anthropology professor Seth Mallios, who wrote the book "Hail Montezuma: The Hidden Treasures of San Diego State."
Here are six interesting pieces of SDSU campus history shared in part by Mallios that many students pass by unknowingly:
1. Scripps Cottage
SDSU was once called San Diego Normal School and was located on Park Blvd. at the beginning of the 20th century.
Strangely enough, some of the bricks used at Park Blvd. were built into a barbeque located behind Scripps Cottage, but that's just the beginning of it.
"At the edge of this barbeque is this big granite block — but it's not a block, it's a hollowed out time capsule," Mallios said. "I think that's the number one thing in terms of stuff that's right under our nose."
Though the time capsule is empty due to an unfortunate leak, the documents that were originally inside of it now reside in the library special collections.
2. South of Hepner Hall
Montezuma Mesa was not always as large as it is now.
"When you look at the old pictures of Hepner Hall, [it] used to drop off into a canyon almost immediately," Mallios said.
SDSU allowed Caltrans to build Interstate 8 on the land it owned ranging from Waring Road to College Ave.
The enormous amount of excess dirt created from tunneling through this land was given to the university to expand the mesa.
That's why the flat area that makes up Campanile Walkway, among others, exists.
3. Aztec Bowl
The peculiar area of old concrete bleachers next to Viejas Arena and the Aztec Recreation Center is there for two historic reasons.
"It being a (Works Progress Administration) project and (President) Kennedy speaking there made it so that it was on this National Register of Historic Places, which means you need to save part of it when you're building," Mallios said.
As a result, this slice of Aztec Bowl will be around for a long time.
4. Murals in the dome
Hardy Tower was once called Library Tower, and the school's art department was once located in its basement.
Two student murals from the 1930s, one depicting National Recovery Act packages being delivered to Hillcrest and the other of the tuna fishing industry, were found hidden behind some acoustic ceiling tiles during a renovation.
Mallios said it was a challenge to raise money and remove the paintings from the wall, but he's happy a connection between generations of students could be permanently preserved.
"There's something so intentional and creative about student art," he said. "I think (it) does a lot to create a sense of community on campus."
5. Handball court under the bookstore
Just as the bookstore was once located where the faculty-staff club building is now, the site of today's bookstore was originally home to a handball court. The court can be seen on a 1936 campus map.
Mallios explained the sport was once very popular.
"That used to be the big activity," he said. "I'm sure there are young handball players out there — well, I'm not sure there are young handball players out there. I haven't seen a handball player in so long."
6. Aztec statue in Prospective Student Center
This black diorite statue is a Works Progress Administration piece made in the 1930s by sculptor Donal Hord, whose work can be found throughout San Diego.
The New York City Museum of Modern Art commissioned the statue's transfer to New York by train to be in an exhibition in the 1940s.
The statue was initially located in the quad between Hardy Tower and Hepner Hall. Later it was moved to Campanile Walkway, and finally it was placed in the Prospective Student Center.
A reproduction of the piece can also be found at the Parma Payne Goodall Alumni Center.
Mallios said the time at which the sculpture was made has some significance to the school's history.
"That was right when San Diego State became (known as) the Aztecs," he said. "I don't know if people realize how cool that is."