SDSU's Smart Health Institute develops wearable health sensors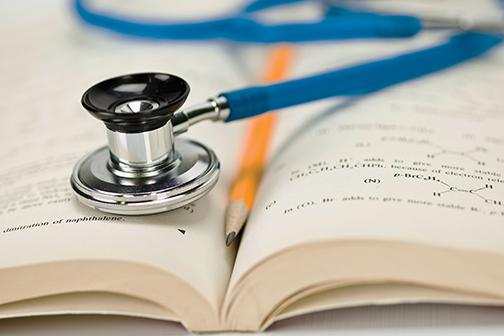 The Smart Health Institute at San Diego State is working on new, bio-medical technology.
The institute's research mainly focuses on wearable, portable or semi-intrusive types of biological sensors.
The smallest sensor the lab has created is about the size of a quarter. Since launching last May, the institute has already started clinical applications of its mobile health sensors.
Currently, the institute is using devices and wireless sensors to measure posture and movement in healthy people.
"The idea began with a focused project on posture and movement," exercise and nutritional sciences assistant professor Sara Gombatto said. "But we always kept in mind the broader application of the sensors."
Broader applications for the sensors involve using wearable or implantable electronics to record electrical signals emitted by the brain, muscle movements and other physiological signals.
"The sensors developed by Smart Health Institute members can be used for rehabilitation or assessment in conditions that results in weak or poorly coordinated muscles, such as cerebral palsy, stroke or traumatic brain injury," computer engineering professor Yusuf Ozturk said.
The sensors can be used in assistive technologies, medical prosthetics and wearable prosthetics to  continuously capture physiological and environmental data.
Mobile sensors and precision medicine have become popular areas of research in the biomedical field. The push for individualized medicine comes from the need to use the best available information to make clinical decisions, Gombatto said.
"With this wireless health technology, we have the ability to get more information when the patient leaves the office or when subject leaves the laboratory," she said. "(We) have a better sense of what's happening across the entire course of that day, rather than what's happening during a single clinical interaction."
SDSU's research team members said they're committed to continuing mobile sensor research.
"We try to come up with solutions that makes the human life better," Ozturk said. "That's the goal."
Kee Moon, chair of the institute, said research began before it opened last May. The institute's interdisciplinary efforts have helped accelerate the progress.
All members of the research team already had experience and research background in implantable and wearable sensors, Moon said.
In addition to Moon, Ozturk and Gombatto, the institute's core faculty members include chemistry and biochemistry professor Dr. William Tong and mechanical engineering professor Sam Kassegne.
"We're lucky we've been able to form a cluster of faculty with good harmony so (we) can work together and do result-oriented research," Ozturk said
The institute is working with multiple research and medical centers in San Diego.
"Because of the medical research, we do require the hospitals of medical environment," Moon said. "We are actively collaborating and communicating with other teams such as Scripps, Viejas and the Navy hospitals."
Both undergraduate and graduate students are also helping with the research.
The institute also plans to hold seminars and workshops in order to provide progress reports for the community, Moon said.