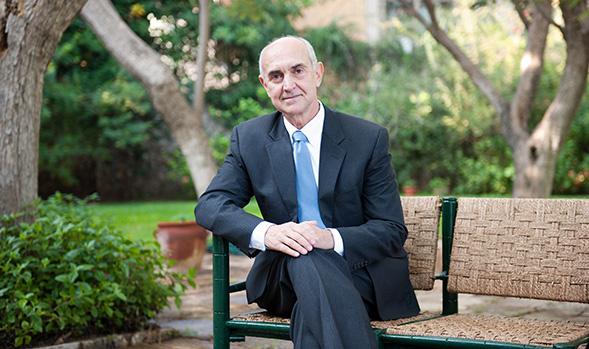 The first in a series of San Diego State lectures will feature former American University of Beirut President Peter Dorman on Tuesday, Oct. 27, where he will discuss higher education in the Middle East.
The lecture, titled "The Challenges of the U.S. Higher Education Model in a Dynamic, Contentious Middle East," will take place at 7 p.m. in the Parma Payne Goodall Alumni Center.
"The import of the talk is centered on why American educational models in today's Middle East are so crucial in the intellectual formation and community engagement of the younger generations of the region, on whose shoulders the rise of open societies must rest," Dorman said. "And not just professional skills, but an embrace of liberal thought and inclusive dialogues."
Dorman is a prominent academic and political figure, said Jonathan Graubart, director of the Charles Hostler Institute on World Affairs.
"If you're the president of a university, you have to be politically savvy," Graubart said. "American University of Beirut is probably the highest profile U.S. cultural presence in all of the Middle East."
The Institute on World Affairs at SDSU was endowed by former U.S. Ambassador to Bahrain Charles W. Hostler and his wife, Chinyeh.
The Hostler lecture series aims to provide SDSU and the greater San Diego community with high quality, spirited intellectual engagements on a rich diversity of international issues and controversies, Chinyeh Hostler said.
"SDSU students will be able to learn about the challenges that American universities face in the Middle East," Chinyeh Holster said, "and the current situation of the higher education in that part of the world, of which (Dorman) has a plethora of knowledge, stories and advice."