St. Patty's Day Fashion Finds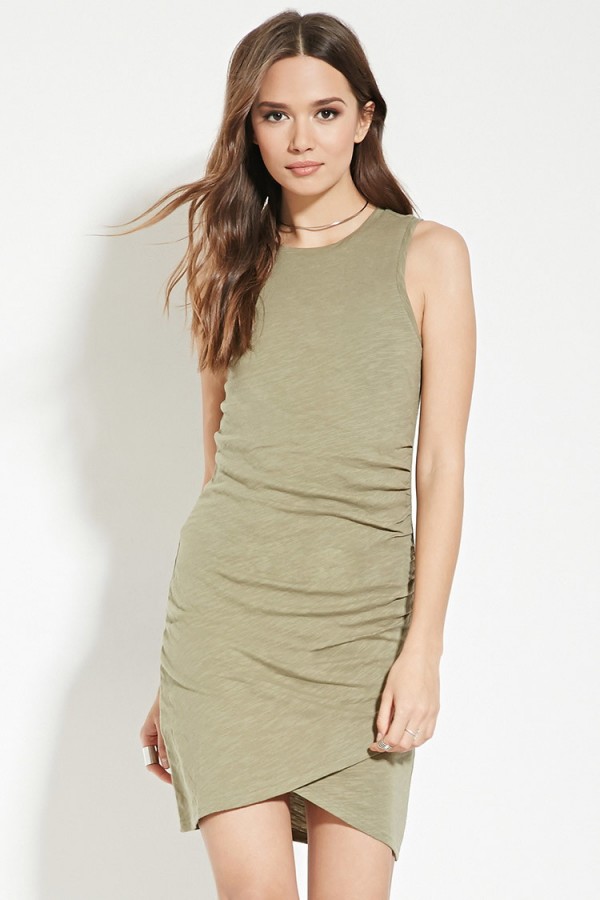 Wear and love green this St. Patrick's Day! With all of the clothing offered in different shades of green, favorably olive, it is incredibly easy to find something to wear this year. Learn how to make green a staple color in your closet while keeping up with the latest trends.
There are so many great and simple pieces out there to dress around, and have I mentioned – they're green! Here are some of those essential pieces and style tips to step up your green game:
Topshop MA1 Bomber Jacket
The perfect edge added over your top and high-waisted jeans is all in the classic bomber jacket. It's comfortable, cute and light and olive you've ever wanted in a jacket. The color will add a subtle pop to your look while accenting your edginess. Rock your sporty side too by wearing your Nikes or other sneakers with denim. Be sure to leave it hanging in the next few months to throw over your high-waisted denim shorts.
(Photo from Nordstrom.com)
We all know and love Kylie Jenner's confident and chic style that she makes her own. When Kylie sports the Topshop Bomber Jacket, one way she styles it is with a relaxed white t-shirt, distressed denim, a simple silver necklace and a pair of black combat boots to tie the edgy look together. The great thing about a third layering piece like this one is that your outfit options are endless.
(Photo from Pinterest.com)
Topshop Strappy Bodysuit
I love the simple look of a pair of high-waisted jeans with a basic tight shirt. Bodysuits are an easy and adorable way to put this look together. They are everywhere and come in so many different styles that make it inevitable to have at least one in your closet. Try this green, figure-sculpting bodysuit for $28 at Nordstrom Topshop!
(Photo from Nordstrom.com)
Slub Knit Dress
Light, knit dresses have every right to fill up your closet! There are many ways to wear a simple piece like this sleeveless olive knit dress from Forever21. Accessorize with a gold or black choker necklace or dress it up a bit with a leather jacket. Either way, the scrunched side accent and asymmetrical bottom of this dress make for a cute and laid-back outfit!
(Photo from Forever21.com)
Keep these looks in mind for St. Patrick's Day while wearing green pieces like these throughout the season. Look edgy, sporty, casual or chic and rock these choices endlessly.