Strike preparations on hold as CFA and CSU agree on 'blackout period'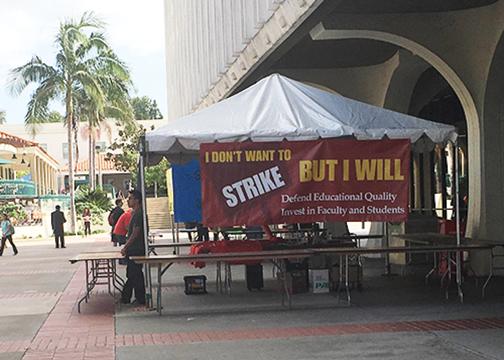 The California Faculty Association and California State University management have both agreed to temporarily halt strike preparations and make a final attempt to resolve the faculty salary dispute before the scheduled strike.
An email from CFA President Jennifer Eagan reads, "In order to encourage fruitful talks, CFA and CSU management have agreed on a two-day 'blackout period.' During this quiet time we hope to develop an agreement that not only settles this contract reopener but also can lead to an improved relationship between the faculty and the CSU administration."
During this two-day blackout period, neither the CFA or CSU will be speaking to the news media. Both sides are also halting any campus-wide communication or preparations for the strike.
This decision comes after efforts to settle the dispute intensified on April 5, with CSU Chancellor Timothy White participating directly in the discussion.
The email states, "At the conclusion of the 48 hours we will either have a tentative agreement or it will be full speed ahead towards the strike."
Check back with The Daily Aztec for continuing coverage of the potential strike.