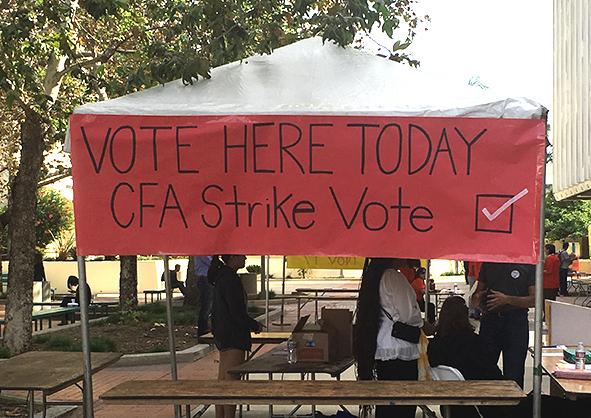 In the midst of a 48-hour blackout period, the California Faculty Association announced that the planned faculty strike across all 23 California State University campuses is postponed, thanks to a tentative agreement on a reopened contract.
The proposed strike, which was scheduled to begin April 13, will be postponed pending approval and ratification of the agreement by the CFA Board of Directors and membership. If the CFA ratifies it, the agreement will be voted on by the CSU Board of Trustees at the May 24-25 meeting.
More details will be released at a press conference with Chancellor Timothy White and CFA President Jennifer Eagan on Friday morning at 10 a.m.