Senior farewell: Annalise Dewhurst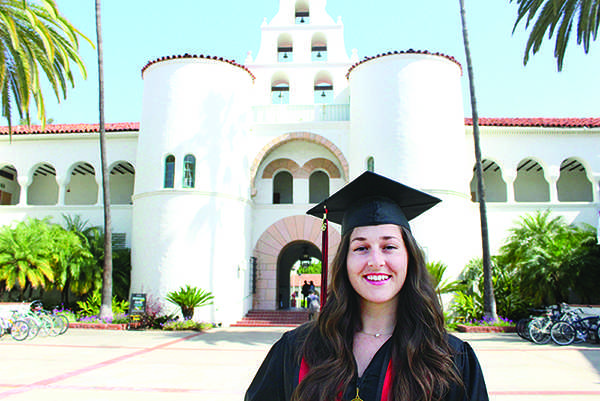 From staff writer to videographer, I found my home at The Daily Aztec as the Digital Content Editor.
I couldn't have predicted what this experience would be like — mainly because this position was almost brand new — but I've enjoyed every second of it. I wasn't leading a group of staff writers, and I didn't write articles regularly like my fellow editors, but I loved my position because it was unique.
My job was to share our incredible paper with more online readers than ever before. I've been the voice behind The Daily Aztec's social media accounts for the past nine months. I read each wonderful article produced by our staff and shared them with pride. I immersed myself in the ever-evolving world of social media and strived to improve our social presence. I made incredible friendships and learned so much from my talented peers. Most importantly, I gave our followers a look at the magic produced in the EBA basement.
I couldn't have asked for a better experience at The Daily Aztec, and at San Diego State University as a whole, and I have many people to thank for that.  
Thank you to our Editor in Chief, Kelly Hillock, for believing in the goals I set for our social media accounts and for helping me surpass each one. You've been a great leader and you helped me build a solid social media foundation for The Daily Aztec.
A special thank you to my parents and my brothers for being the best role models, friends and supporters. You've all encouraged me to chase my dreams, and you've shown me that you can make it through anything with the support of your family.
Joey, thank you for your constant love and support, for your patience and most importantly for the laughs.
It's hard to believe my time here passed by so quickly. Now it's time for the next adventure.
Thank you to The Daily Aztec for such an unforgettable experience. I will always cherish these wonderful memories.