Exploring study abroad options after not meeting language requirements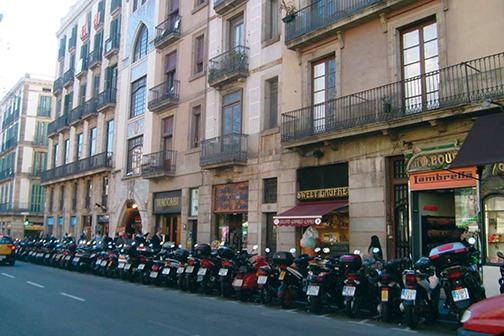 Many students are set on wanting to study abroad in one certain country, like Spain, that they overlook the language requirement and limit themselves to the other countries available to them.
This semester, there are 36 San Diego State students studying in Spain through the school's study abroad office.
Additionally, there are 64 SDSU students who have been nominated for a program in Spain for Spring 2017, with three more students awaiting approval.
These statistics, however, are not telling of the amount of students who wish to go to Spain.
But many students overlook the intense language requirements that a majority of programs in Spain employ.
Of the 53 Spanish programs offered through the SDSU study abroad office, only 21 offer English classes. Those 21 only cover certain majors, leaving a lot of students out.
The remainder of the 53 programs require knowing a high level of Spanish language, or five or six semesters of language courses.
Most of the programs SDSU offers are concentrated in two major cities, Madrid and Barcelona.
A majority of the classes offered in Barcelona are in Catalan, a distinct language in this region of the country that combines French and Spanish. Because a majority of classes in Barcelona in Catalan this limits how many students are able to study abroad in this city.
While Spain is the most glaring example, it is just one of the exceedingly popular locations among SDSU students, including Germany, Great Britain and Italy.
Inemesit Williams, the assistant director of study abroad, said students that get stuck on one destination risk letting a great opportunity slip by.
"It's all about the attitude," Williams said. "Too many students are not open to the idea of going somewhere unique, different from where they intended. At some point, though, they have to decide whether being closed-minded is worth not being able to study abroad at all."
Williams, who has worked for SDSU's study abroad office in some capacity since 2014, said she recalls her experience abroad as being life-changing, and how it took her being flexible to make it happen.
"I was one of those people who did not get their first choice, and ended up loving where they went," Williams wrote in an email. "I went to Canada. I never would have chosen that location or campus on my own, but it was one of the best things that ever happened to me."
During her time advising and helping run the programs at SDSU, Williams said she has encountered several students who went through the same experience as her.
There was one such student, who she was required to keep anonymous, in particular that she remembered.
"There was one student who wanted to go to the UK," Williams said. "She decided early that she had to go to the UK."
But, after a lot of advising, she decided to open her options up.

"She ended up going to Hong Kong, a location that was much cheaper, and offered more opportunities for her major," Williams said.
That student, Williams said, ended up extending her program in Hong Kong for another semester, and found a summer internship after the program ended.
"It was an amazing experience for her, one that wouldn't have been possible if she hadn't been open-minded about her options," Williams said.