Historial landmark provides paranormal experiences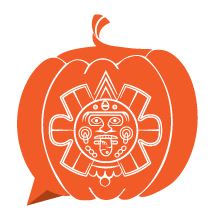 It's been a courthouse, a general store, a billiard hall, a school, the first commercial theatre in San Diego, a historical landmark, the Whaley family home and the most haunted house in America.
Empty foot steps, apparitions and alleged hauntings are just a few of the reasons why the Whaley House has been named "the most haunted house in America" by "Time Magazine" in 2008 and by television series "America's Most Haunted."
Tales of paranormal encounters paired with a rich San Diego history make the Whaley House a major tourist destination as well as a must see for all San Diego residents. The historical landmark, which has been featured on several television shows is visited by travelers from all around the world, along with ghost hunters and psychics alike.
The Whaley House was built in 1856 by Thomas Whaley and boasts a rich history along with stories of ghostly encounters and paranormal phenomenons experienced by visitors, employees and even celebrities such as television personality Regis Philbin and the Administrative Manager and Historian at Save Our Heritage Organization, Dean Glass.
The organization that maintains the Whaley House and other historical landmarks in San Diego shares that  Philbin first visited the Whaley House in 1964 while working on a local San Diego show, The Regis Philbin Show and allegedly encountered a spirit causing him and his camera crew to run out of the Whaley House in shock.
"It was the very first episode and he did a ghost investigation (episode) with Hans Holzer, a paranormal investigator," Glass said. "(Regis got permission to stay the night with a friend of his and as they were sleeping in the front parlor, he witnessed this white filmy apparition that looked like a woman and Regis flipped his flashlight on it and it disappeared. They both left the house right after that."
Five years ago, Glass said that SOHO received a donation from Thomas and Anna Whaley's from the great, great grandson of the original owners of the home, that included "family furnishings that were here when the Whaley's were here, boxes of letters, a complete set of journals that the youngest daughter Lillian Whaley Wrote from 1885 up until 1952, the suicide note of Lillian Whaley and photos of people we had never seen before."
According to Dean, in the 1920's Lillian Whaley was living in downtown, San Diego and renting the house out to tenants who continuously complained to her about ghostly activity.  Although "she and her family had never experienced paranormal encounters while living in the house, she shortly began to have paranormal experiences herself and soon came to terms with the fact that her house was really haunted."
Glass himself said he has had his share of paranormal encounters just as numerous visitors and employees have.
"(I believe I saw) Thomas Whaley standing in the upper landing, looking down on me as I was walking up the stairs," Glass said. " I remember he was just grey, like an old photograph. He had very distinct eyes if you see the portrait of him in the house and he looked at me like 'who are you and why are you here,' but not like wanted to throw me out of his house."
Similar to Glass' experiences, Whaley House head docent, Allie Bjorklund has had her share of paranormal encounters upon her start at the Whaley House.
"Not any sooner than I stepped off the staircase headed to the theatre, I heard two huge heavy footed steps behind me," she said. "It sounded like manly footsteps and I heard the heals of a boot clicking. I thought I was the only person upstairs so I turned around to say hello and there was nobody there."
Bjorklund said that she and other employees of the Whaley House have had similar experiences and she has never actually been frightened, rather more surprised.
"We expect the unexpected when you least expect it," she said. "I think most of it is more surprising because you try to get a logical explanation of why something happened and when you realize there isn't one, there is only one other explanation."
Bjorklund also said the most prevalent entities she has encountered are the spirits of 'Yankee Jim,' who was the last man hanged in the gallows when the Whaley House served as the site of hangings in San Diego and the spirit of Frank Whaley, the eldest son of the Whaley's.  She said she had several conversations with these entities via electro magnetic frequency detectors and electronic voice phenomena machines.
Bjorklund said that there are many theories about why the Whaley House is such an active site for paranormal encounters.
"The house sits on a type of portal or vortex, which is an area of high energy which could be something attracts the energy that is left behind by the people that lived here or passed away here," she said.
Visitors who visit the Whaley House during Halloween-time will be able to experience the set of a Victorian funeral with clocks and mirrors covered with a black veil to honor the time of death of a loved one's passing and mirrors covered to respect the passing of a loved one. This mirrors the Victorian tradition to avoid feelings of vanity during time of death.
The Whaley House offers evening tours that are focused on the paranormal aspects and activities of the house. Tickets will be sold up until midnight  for those looking for a late night, ghoulish experience.