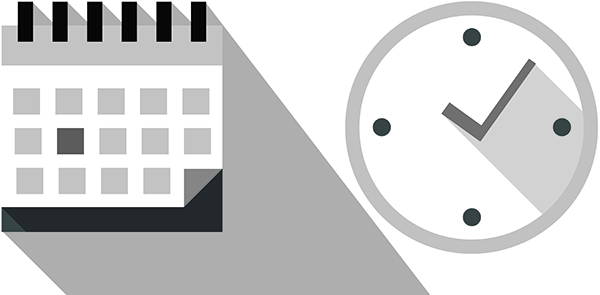 Although Black History Month is normally filled with numerous educational and cultural events at SDSU, this February lacked acknowledgement on-campus.
Black History Month is an annual observance in February that acknowledges and celebrates the achievements of those of African descent.
Each year, organizations on campus make an effort to celebrate Black History Month by hosting and promoting various events so students have a chance to participate in celebrating.
Such events are typically listed on the SDSU NewsCenter website. However, this year there were no events outlined.
The lack of Black History Month events and the supposed decrease in awareness is due to the lack of representation for African-American faculty on campus, said Africana Studies Assistant Professor Antwanisha Alameen-Shavers.
"Black professors are very overworked and over-utilized and we are expected to step up for Black History month," she said. "[African-Americans] are the ones who always have to carry the burden of educating other people about Black History and [black professors] are tasked to come up with programs once Black History Month comes around."
As of 2011, about three percent of tenured or tenure-track faculty are African-American, while almost 73 percent are not people of color.
"Less representation means that we are overworked, and when we are overworked we can't be as effective," Alameen-Shavers said.
Kinesiology sophomore KenJonae Wallick serves as the Public Relations Officer for the Afrikan Student Union.
Her duties include promoting the organization to the SDSU student body.
She said while the ASU has hosted some events for Black History Month, executives of the university have not reached out to plan or discuss programs that could be organized for it. "We do get some representation or support from outside of the black community," Wallick said. "It is more of a situation where we are not shut down for trying to have Black History Month events, rather than us being encouraged to host them."
Wallick said she believes the lack of awareness for Black History Month comes from the inability of others to empathize with African-Americans.
"Some faculty and students do not care because they cannot relate to our culture and our history," she said. "They also don't take the time out to learn much about us either besides generalizing the information that they read in history textbooks, which still lacks vital information needed for people to get even a glimpse of black history."
Communication sophomore Abigail Mendez said Black History Month is important to her because it directly affects people that she cares about.
"We don't hear about [black history] a lot in school other than (in) February," she said. "It's so important because there are people surrounding me who deserve to learn just as much about their history as I did about mine in school."
Alameen-Shavers also said it is important to understand lack of awareness for black history is connected to the need for those in power to keep information from the masses in order to maintain the status quo.
"If there was a significant amount of people of any ethnic group that learned about the truth of how white Americans have maintained power over blacks, then we would understand the current situation," she said. "If we all learn about what has happened to one another we can be more effective in making sure that history doesn't repeat itself."
Upcoming Black History Month events include "Learning from the Past: The Council on African Affairs and Lessons for Today's Black Liberation Struggle" featuring keynote speaker Dr. Alhaji Conteh at 4 p.m. Feb. 23 at the Goodall Alumni Center.