Health Services offers PrEP, gender-affirming therapy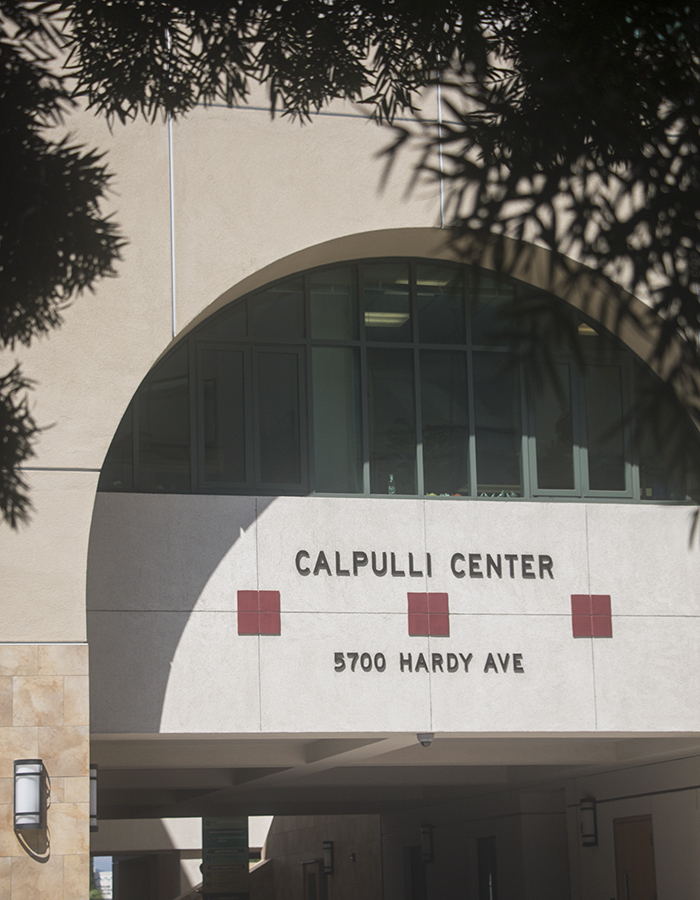 San Diego State Student Health Services recently began offering gender-affirming therapy and pre-exposure prophylaxis as part of a commitment to support diversity and inclusivity.
SHS began offering gender-affirming therapy in the fall of 2016. Students who identify as transgender or non-binary will be able to start undergoing treatment under the supervision of the SHS. PrEP, a drug that dramatically reduces the risk of contracting HIV, started being offered at SDSU in the spring of 2017.
Darrell Hess, SHS director, said these are all part of efforts to ensure students' mental and physical well-being during their time at SDSU.
"Offering (these services) was a natural outgrowth of our commitment to support diversity and inclusivity," Hess said. "SHS strives to meet the needs of all SDSU students regardless of race, religion, sexual orientation, and gender identity.
The treatment is also aimed at improving the quality of life on campus for students who struggle with identity. Junior Adrian Marcos, who identifies as non-binary and uses the pronouns they/them/theirs, started taking testosterone at the beginning of their sophomore year.
"I feel a lot happier with myself" Marcos said, explaining they can now focus better on their studies.
"Before (starting testosterone) I'd have really bad dysphoric days," they said. "I didn't want to look in the mirror, I didn't want to get of my room, I didn't want to go to class because I didn't feel like myself."
The American Psychiatric Association describes gender dysphoria as conflict experienced between a person's assigned gender and the gender they identify as. Often times, this dysphoria causes people significant stress and can hinder how they function in their everyday lives.  
"Now I'm me, I can go about my day" Marcos said.
This aligns with what Hess said are the goals and mission of the Division of Student Affairs.
"Ensuring that our students are healthy and well so that they may thrive socially and academically during their time at SDSU is a priority for the Division of Student Affairs," he said. "SHS plays a critical role in meeting this important goal.".
Pride Center coordinator Christopher Lujan is also enthusiastic about having these services available to students on campus.
"It's great that students have a local easy access space to get those services" Lujan said. "The positives of doing (those services) here is that it's an environment that's familiar to students".
Students who are trying to privately access these services may sometimes experience roadblocks with health insurance providers who either don't provide the treatments or make it too expensive to afford.
"At least here they have the resources to fall back on," Lujan said.
The Pride Center is this year focusing on informing students about safe sex practices and resources like PrEP.. Currently, the center is working alongside SHS to increase visibility on campus, and is planning a three-day event for World AIDS day, where they'll be giving out information about their services.
Students who want to sign up for treatment or discover more information can visit the SHS website.