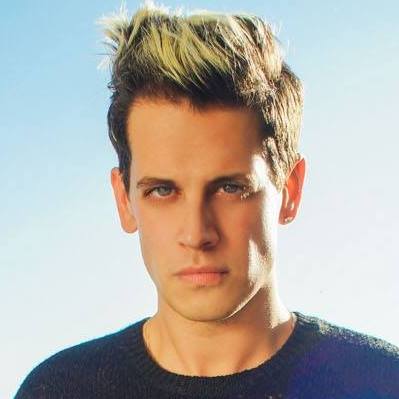 The San Diego State College Republicans announced on Twitter today that they have finalized a deal to bring controversial right-wing activist Milo Yiannopoulos to campus in late October.
Yiannopoulos, a former senior editor of Breitbart, is expected to speak in Montezuma Hall Oct. 29, the College Republicans said, as part of a national tour of college campuses.
The announcement comes on the heels of news that Yiannopoulos' "Free Speech Week" event at UC Berkeley has been called off.
Brandon Jones, SDSU College Republicans president, said club members have been working with Dean of Students Randy Timm, Conrad Prebys Aztec Student Union Director Stephanie Dathe and SDSU Chief of Police Josh Mays to make the event happen.
However, Student Life and Leadership said no official event had been scheduled and noted that, as of Friday, the College Republicans are not a recognized student organization. A representative from SLL also denied Timm had been in meetings with Jones.
Both SDSU spokesperson Christine Hutchins and Associated Students President Chimezie Ebiriekwe said the event is contingent on the College Republicans being approved as a recognized student organization by SLL.
"At this time, there is no confirmation of Milo Yiannopoulos speaking at San Diego State University," Hutchins said in an email. "Currently, the group known as the College Republicans at SDSU have not yet completed (the recognized student organization) process, and Student Life and Leadership staff are working with them in their recognition process.  There is a conditional hold on a facility subject to the College Republicans' completion of all university requirements, including, but not limited, to the organization's completion of the recognition process, a security assessment conducted by SDSU University Police, and the event review process."
Hutchins also said the university "strongly recommends that student organizations do not publicize events until these processes are complete."
"Until they receive recognition and complete the event approval process, there is not a confirmed event," Ebiriekwe said in an email.
Jones said he is confident this will not be a problem. The deadline for organization recognition is Sept. 30.
"It's happening, because we're going to get recognized," Jones said.
Jones said he has been in talks with Yiannopoulos' team since the summer, but did not confirm he was coming to speak on campus until Tuesday, Sept. 19.
"I think it's going to be great to have a conservative speaker like him come to campus," he said. "I think he's going to talk about the political environment on college campuses and the fight for free speech."
Jones previously said he had been required to meet with university police to have a threat assessment done before Yiannopoulos' visit could be arranged.
An appearance from Yiannopoulos at UC Berkeley was cancelled in February due to security concerns, and rally at UC Berkeley where Yiannopoulos was scheduled to speak this weekend was also cancelled, organizers said Friday.
"Obviously, (Yiannopoulos) has been to Berkeley and some other college campuses where we're seeing what we saw in the 1960s, where we're having to fight for free speech again, (so) I think that's going to be the main focus of the conversation," Jones said.
After the College Republicans' announcement on Friday, the SDSU Young Democratic Socialists of America responded with a tweet saying, "Get ready to face heavy resistance."
Representatives from YDSA at SDSU later said their tweet was "obviously not a threat of violence."
"Violence is not implied in the statement at all," the YDSA said.
On Friday, Jones said he was impressed with SDSUPD's cooperation.
"I think that in response to (the YDSA statement), the police department is going to be very well-organized in having a space for there to be a counter-protest," Jones said. "I have full faith in the police department that this is going to be a pretty safe event."
SDSUPD did not immediately return requests for comment.
This is not the first time the College Republicans have invited a controversial speaker to campus. In May 2016, the club brought David Horowitz to speak at SDSU. Horowitz's organization had posted flyers around campus in the weeks prior naming specific students as terrorists for their support of Palestine, and his visit sparked protests.
"We're not looking to do this as a controversy," Jones said last week when discussing the plans to have Yiannopoulos speak. "We're doing this in an effort to bring conservative speakers to campus."