A.S. Update: New Registration Deadlines, Aztecs Rock Hunger, Campus Safety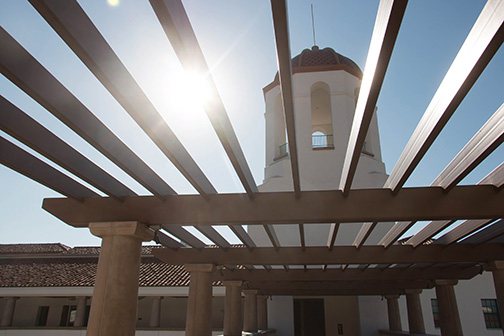 The Associated Students Campus Life Council met for its bi-weekly council meeting on Oct. 11 to discuss new registration deadlines, Aztecs Rock Hunger, campus safety and more campus updates.
New Registration Deadline
The A.S. Campus Life Council announced that, beginning with the Fall 2018 semester, registration dates will take place before the previous semester ends, rather than over summer or winter break. According to the San Diego State NewsCenter, fall registration will be in April, spring registration will be in November and summer registration will be in March.
According to Associate Dean of Professional Studies and Fine Arts Donna Conaty, all current students will register for the Fall 2018 semester in April 2018. However, all new students will still register over the summer, she said.
Conaty said everyone, including students, faculty, parents and advisors should care about this change because "it touches every single unit around this campus."
The new registration schedule raises concerns for students needing to register for classes that require prerequisites. According to SDSU Registrar Rayanne Williams, students will still be able to register for classes if they are enrolled in a prerequisite. Once grades are posted for the prerequisite class, if a student does not meet the requirement, they will be dropped from the course.
Christine Molina, associate director of the Office of Advising and Evaluations, advises students to have an alternative plan in case they do not meet the requirements for a course. She said planning ahead for classes is easier with the new registration process and allows students to plan for other activities they want to be a part of. However, it shortens the time students have to complete prerequisite requirements, such as the WPA or sexual assault surveys, she said.
According to Student Account Services, tuition and fees will still be due before registration. Students benefiting from financial aid can utilize the fee postponement program. Students who do not qualify for financial aid can sign up for an installment plan. The installment plan requires an initial payment of $800 and the remaining charges are divided into four pay installments.
Flyers notifying SDSU students of the change in registration will be posted in January, according to Rose Pasenelli, director of financial aid and scholarships.
Campus Safety
SDSU Dean of Students Randy Timm announced he is arranging the next Coffee with the Chief meeting for an open conversation between SDSU police Chief Josh Mays and the SDSU community.
According to the SDSU NewsCenter, approximately 15 percent of SDSU students live on campus or in university-operated housing near campus. According to Timm, students are concerned about reports of crime in surrounding neighborhoods.
"SDSU Police Department and San Diego Police Department need to talk to each other to see what is happening off campus," he said.
Safety escorts are provided by SDSUPD for students who feel unsafe walking alone on campus or to residence halls. The phone number to call the escort service is (619) 594-6659.
Aztecs Rock Hunger
Aztecs Rock Hunger has raised more than $20,000 so far at SDSU. The ARH goal for this year is to raise 500,000 pounds of food. ARH is stressing monetary donations over food donations this year, with $1 equaling 6 pounds of food and $5 equaling 25 meals.
ARH will be collecting donations at the SDSU football game on Saturday, Oct. 12 from 5-7:30 p.m.
Women in Leadership
Women in Leadership will be meeting on Oct. 18 from 5-7 p.m. in the Conrad Prebys Aztec Student Union Theatre, according to the A.S. University Council. This event will a be part of the 2017 Homecoming festivities and SDSU President Sally Roush will be in attendance.
Free Flu Shots at Calpulli Health Center
Calpulli Health Center will be offering free flu shots at two different events this month. The first event, "Say Boo to the Flu," will be at 10 a.m. on Oct. 27 next to the Aztec Recreation Center. The second event will be on Oct. 31 at 10 a.m. in the Conrad Prebys Aztec Student Union Courtyard.
Student Disability Center Changing Name
The A.S. Campus Life Council announced the Student Disability Center will be changing its name to Student Ability Success Center, beginning in Jan. 2018, according to Joey Lucero, student support commissioner.
October is National Disability Awareness Month and there will be "disability facts" posted around campus all month, Lucero said.