Second sexual assault in two weeks reported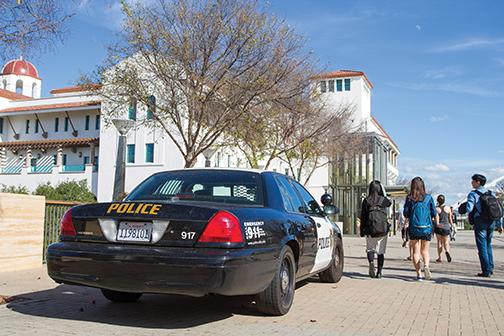 Two sexual assaults have been reported to university police since the beginning of the month.
In both cases, suspects have been identified but are not in custody, university police Cpl. Mark Peterson said in an email.
A police media bulletin said the assault happened at Palm Plaza on 55th Street. Police were notified at 4:27 a.m. on Oct. 22.
An earlier assault was reported in the early morning hours of Oct. 8. That assault was originally reported as having taken place at the Delta Upsilon fraternity, but university police updated a media bulletin on Oct. 24 to indicate it occurred at a property in the 5400 block of 55th Street.
The Oct. 8 assault is being investigated as unlawful intercourse with a minor over the age of 16, San Diego State Chief Communications Officer Christine Hutchins said in an email.
University officials did not sent out safety alerts for either case.
"No alerts were sent to the campus community as these cases involved suspects who have been identified, were known acquaintances and (officials) therefore determined there was no perceived danger to the campus community," Hutchins said.
Peterson said whenever a sexual assault is reported to university police, officers are committed to investigating the crime "fully and properly."
"We believe that one sexual assault is too many," he said.