Blog: Daily Aztec columnist compromised by outside lobbying group
On Nov. 15, The Daily Aztec published a story by Senior Staff Columnist Talia Raoufpur called "Israel-Palestine conflict misrepresented in recent lecture at SDSU."
On Nov. 17, after the story was shared on the newspaper's Facebook page, a commenter posted screenshots that appear to be from the Google document on which Raoufpur's story was written. The Daily Aztec has confirmed the existence of the document and the writer has admitted to sharing it.
The document was shared with Lia Lands — a communications associate at the pro-Israel media watchdog and lobbying group CAMERA — who made several edits, including inserting a significant portion of the story.
It is against policy for any Daily Aztec reporter or writer to show their copy to anyone outside the organization until it is published. Furthermore, it is unethical to outsource opinion writing to a special interest group. While The Daily Aztec was aware of Raoufpur's involvement with CAMERA, the newspaper's editorial policy was to be adhered to.
For this reason, Raoufpur has been removed from her position as a senior staff columnist and all her published work involving Israel has been removed from thedailyaztec.com.
Raoufpur's unrelated work will be reviewed and — if determined to have been potentially compromised — removed.
The Daily Aztec is committed to journalistic excellence and integrity in all its reporting by following the Society of Professional Journalists' code of ethics. However, although the newspaper's first role is that of a news organization, it is also an informal classroom — its staff, from top to bottom, is comprised of students.
Part of learning is making mistakes. This mistake, though significant, serves as a learning opportunity for all our staff. The Daily Aztec assures its readers that the voices in this student paper are truly that — those of students.
We apologize to our readers and the San Diego State community. It is our hope that swift action and transparency on this manner will help rebuild trust.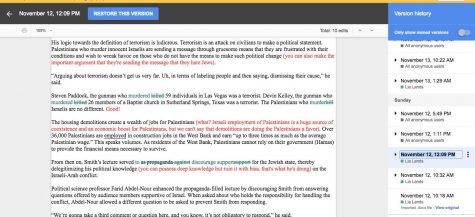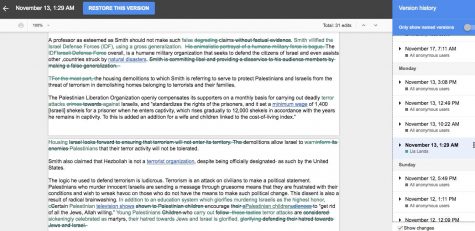 Please direct any questions to Andrew Dyer at editor@thedailyaztec.com.