Creativity strikes in the unlikeliest of places. For Paul McCartney, the conception of Beatles song "Yesterday" was inspired from a melody he heard in a dream. For Lin Manuel Miranda, the creativity behind the smash success of "Hamilton" was sparked from his hip hop influence growing up in Washington Heights. But for the founders of Creative State, it began in Consumer and Marketing Behavior 471 and a dingy garage known as "the incubator."
"(Creative State is) an outlet for people who want to get their work out there in the world but are hesitant to do so because they're scared of being judged," Marketing senior and Creative State co-founder Noah Chen said.
The group serves as a platform for emerging artists in the San Diego State community, whether that be in music, fashion, visual art and so on, to share their work and spread the group's unique vibes.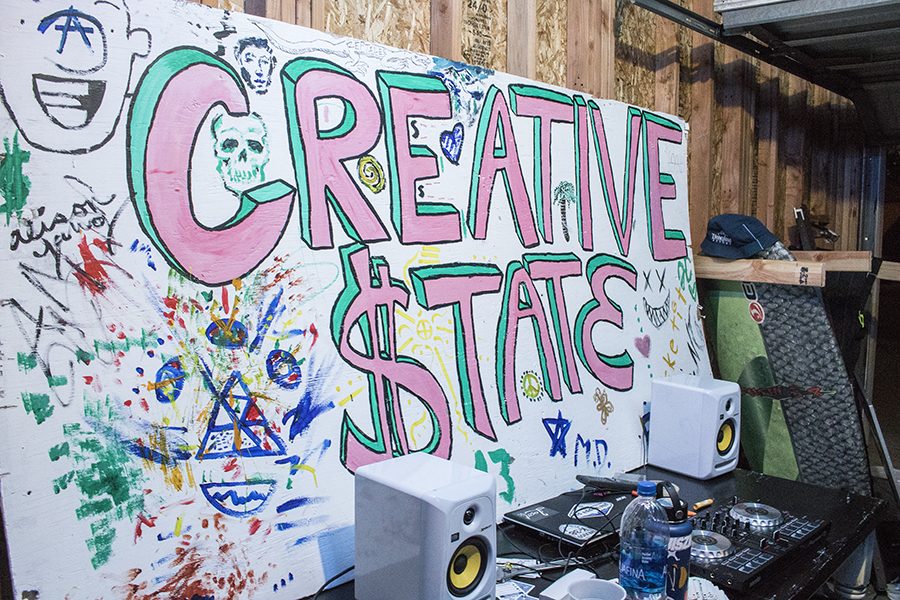 Jonathan Gruaz, marketing senior and Creative State co-founder, described the concept of Creative State as a "creative collective."
Gruaz is a Chicago native who, before the formation of Creative State, wanted to find a community of like-minded individuals.
"My goal for coming out to San Diego was to find a group of creatives that could work together and create cool-ass stuff that people could enjoy, and I didn't really find that when I came out here," Gruaz said.
However after a discussion while drinking beers at Eureka! with Chen and soon-to-be third Creative State co-founder Jared Zhang, the idea for a creative collective was ignited.
Soon after reaching out to different social groups, people gathered from diverse artistic mediums and agreed to form the collective.
"A group of people from varying backgrounds literally came together and met one day at the koi pond and said, 'Let's do this,' then Creative State was born," Gruaz said.
In February, interdisciplinary studies junior Thulani Kachingwe, also known musically under the moniker Quiet Child, approached Gruaz with an opportunity to showcase Creative State at an event he was performing at. 
They were in.
With two days to create a pop-up shop, the creative collective found a Salvation Army and, as Gruaz said, "finessed" vintage items to pair with their look. Old tube TVs, ally-found rugs, borrowed Christmas lights and a sofa, paired with items like Chen's fashion line and Gruaz's photography, contributed to the overall energy of Creative State.
The pop-up was a success and Gruaz said people told them they had never seen anything like Creative State before.
"People (at SDSU) are too used to raging all the time instead of spending time together and meeting different people from different communities and just enjoying this cool vibe," he said.
But what are the vibes of Creative State? Chen described it as "open," with a vintage futuristic '90s aesthetic. Gruaz described the group as motivated.
"We're some smart kids, we're business majors who learned a lot in school and now just want to use it for creating what we do creatively," Gruaz said.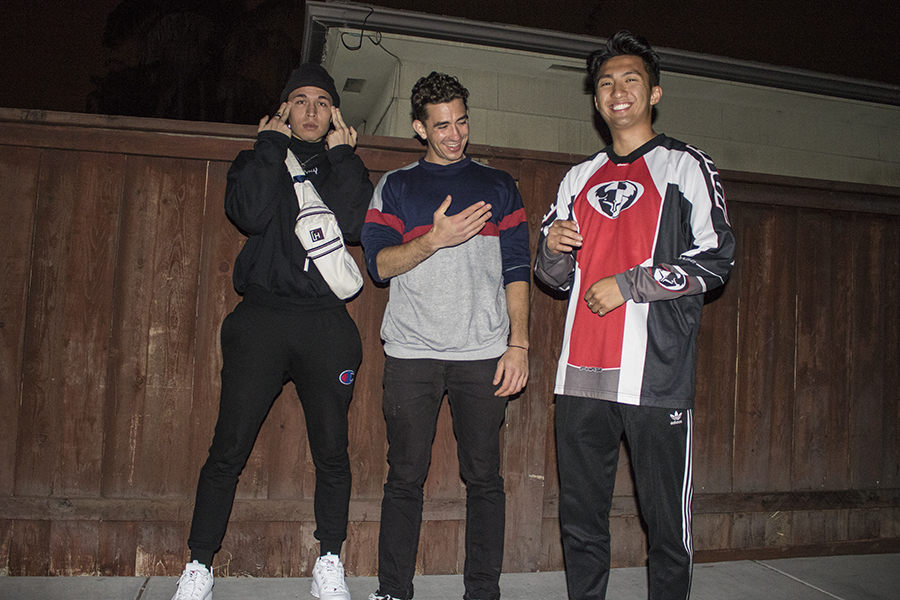 Creative State also tries to stay as inclusive as possible, meaning all content from Creative State was made from people in the collective. Whether that be with elements of videography as shot by television, film and new media junior Brandon Nash, logo design, fashion or radio programming, the group is entirely self-sufficient.
"It's full circle, Creative State," Gruaz said.
The collective is planning an end of the year outdoor main stage event on April 28 that will incorporate a fashion gala and musical acts. 
Every artist involved in the event will have a SDSU connection.
While the conception of Creative State took effect this semester, Chen said they're working on making the collective an actual business for post-grad. The group has goals to expand, but the roots will always be at SDSU.
Gruaz said San Diego is the perfect market for something like Creative State because cities like Los Angeles are too flooded.
"Out here there is so much opportunity to show how cool this creative community can be," he said.
At it's core, Creative State is at the beginning of what it's members know will become something unlike the creative community has seen.
"We all came to an agreement where if we stick together, it will happen," Gruaz said.
To hear more from Creative State and the content they produce, or to join the collective, follow them on Instagram and listen to Gruaz's KCR radio show at 9 p.m. every Wednesday. Be on the lookout for their Youtube channel and website coming soon.