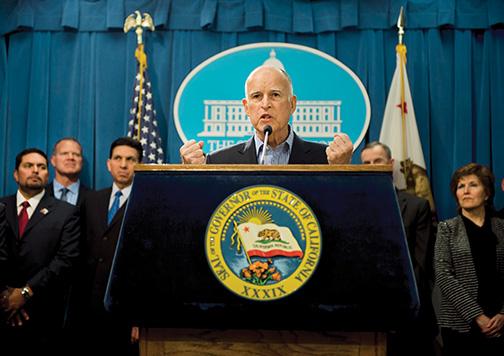 The California State University will receive much more funding during the coming fiscal year than initially proposed at the start of state budget negotiations in January.
The 2018-19 budget, signed Wednesday by Gov. Jerry Brown in Los Angeles, provides an increase of $197.1 million over the previous year to the CSU, plus $161.1 million in one-time funding to expand enrollment and address deferred maintenance and other projects.
It's a significantly more generous funding level over the more-austere $92 million increase for the CSU the governor had proposed in January, and much closer to the 23-campus university system's request of $263 million.
Brown had at first shown no sign of budging on his allocation for the CSU, saying in a comment directed to university leaders at a January press conference: "you're getting three percent more and that's it."
Even after the governor's "May revision" budget proposal added $100 million in one-time funding for maintenance, the CSU said Brown was being far too frugal with his projected $9 billion surplus.
"(W)ith state revenue continuing to exceed projections – and California facing a large need for more educated citizens over the next decade – there is both a need and an opportunity to reinvest in the operating budgets of public higher education," White said in a statement at the time.
Now, if the chancellor's change in tune is any indication, he's quite pleased with the final numbers.
"By providing sufficient funding to the California State University in the state's 2018-19 budget, Governor Brown and the legislature made a wise decision that will provide California and Californians with both immediate and far-ranging benefits," he said in a statement Wednesday.
White credited Brown as well as state Assembly Speaker Anthony Rendon and state Senate President pro Tempore Toni Atkins for having "the vision to choose CSU."
"This investment will enable the CSU to enroll more students from a wide variety of backgrounds and prepare them to improve their communities and lead the industries that are driving California," White said. "This is vital to our state's future."
The CSU will be able to offer more course sections, invest in faculty, advisors and technology, push its initiative to increase graduation rates, address infrastructure needs and improve student learning environments with the funds, he said.