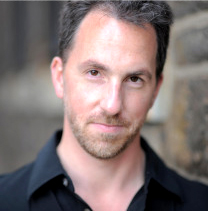 San Diego State music professor Patrick Walders remains on administrative leave after filing a lawsuit against his former teaching assistant and another former student.
Walders, an associate professor and director of choral studies at SDSU, was placed on paid administrative leave in March 2017 after accusations of sexual misconduct and other complaints surfaced. Then on April 2, Walders filed a defamation suit against Michael Sakell, the TA, and Jess Barrera, the student.
According to an April 2018 story in Voice of San Diego, university officials were first made aware of the sexual misconduct through an anonymous tip.
However, it wasn't until Sakell, Walders' teaching assistant at the time, reported to school officials he had caught him kissing a student during a school trip to Austria that university officials began their investigation.
Both the student and Sakell told Voice of San Diego that the incident had taken place.
In his lawsuit, Walders' claimed Sakell spread false information on the alleged affair to his colleagues and other professionals.
Sakell responded to the lawsuit in a statement via his lawyer, Nicholas J. Moore, to The San Diego Union Tribune.
"Truth is an absolute defense to a claim of defamation. We are looking forward to Dr. Walders' deposition where he will have to testify, under oath, about his relationships with students," the statement said. "We are confident that the evidence will show that any harm Dr. Walders has suffered is the direct result of his own inappropriate conduct."
Before the lawsuit and the university's investigation, Walders already had a history of student complaints filed against him.
When Walders was first hired at SDSU in 2011, undergrad student Siobahn Sung had participated in a mock rehearsal as part of the hiring process.
Shortly thereafter Sung said it became apparent to her and others that Walders had a bad temper and showed favoritism towards certain students.
Another former student, Brandon Thibeault, told Voice of San Diego that he felt uncomfortable with the fact that Walders had them sing religious songs and perform in churches.
Thibeault said he failed the class for his refusal to participate in an optional concert held at a church.
Thibeault said he filed a grievance but Walders was not disciplined.
It remains unclear what course of action the university will take regarding the misconduct, or where it stands with its internal investigation on the matter.