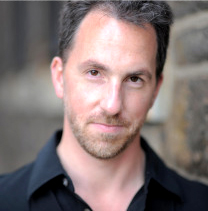 San Diego State music professor Patrick Walders has dropped the defamation lawsuit against a former student.
Walders had filed a lawsuit in April, accusing his former students Michael Sakell and Jess Barrera of defamation, claiming they had spread misinformation to his colleagues and other professionals regarding an alleged sexual relationship he had with one of his female students.
While Walders remains on administrative leave from his post as an associate professor and director of choral studies at SDSU, he filed a motion to drop the lawsuit against Sakell without "prejudice," which means he could still potentially pursue the lawsuit in the future. Walders is seeking a default judgment against Barrera, who did not respond to his original motion.
Walders was accused of sexual misconduct in February of last year, after his then teaching assistant Sakell claimed to have walked in on him and another female student kissing during a university-sponsored trip to Austria.
He was placed on paid administrative leave shortly thereafter while officials investigated the matter.
Soon, after being placed on administrative leave from SDSU, the executive director of the La Jolla Symphony & Chorus announced that they were also placing Walders on leave until further notice.
According to public court files, Sakell submitted a copy of the university's investigation, revealing that the alleged affair began between the student and the married Walders on fall of 2016. At the time, the student had been a graduate assistant for Walders and was in four of his classes.
It wasn't until 2017, when Sakell walked in on an intimate encounter between the pair, that the affair ended. The student cut her trip short and immediately returned to the United States after the incident.
Sakell's lawyer Nicholas Moore issued a statement that said Walders' motion to dismiss the lawsuit demonstrated that Sakell is an honest person "who spoke truth to power."
In a statement made to the San Diego Union Tribune, Walders' attorney Matthew English said his client had dropped the lawsuit in order to focus on administrative proceedings at SDSU.
The proceedings will determine what course of disciplinary action the university will take, if any.
Neither the status of the investigation, which falls under the provisions of Title IX, nor information regarding the administrative proceedings has been made public.  
SDSU spokesperson La Monica Everett-Haynes confirmed via email on Sept. 6 that Walders remains on staff, but is currently not overseeing the choirs or conducting.
Walders started teaching at SDSU in 2011 and has faced numerous complaints throughout his time with the university.
They ranged from students saying he had a bad temper and showed favoritism, to some saying they felt humiliated by him.
Jasmine Gonzalez, a former student of Walders, felt humiliated when he asked her not to use the wheelchair lift, instead either crawling down the stairs or having someone carry her.
Gonzalez eventually filed a complaint with the university, saying that Walders singled her out due to her disability.
Officials conducted an investigation, but failed to discipline the professor and only calling his behavior inappropriate.
Another former student said Walders failed him simply because he didn't feel comfortable singing religious music.
The student said he also filed a grievance with SDSU, but said Walders was never disciplined.
Similar complaints from other students followed, but it wasn't until a sexual misconduct allegation was made that university began investigating.
It remains unclear when the administrative proceedings will end or what decision the university will take.
Editor's Note: This story has been updated to match the printed version and to correct an earlier online version that mentioned the lawsuit being dropped for both students instead of one, and to correct Title VI to Title IX. We apologize for the error and confusion.