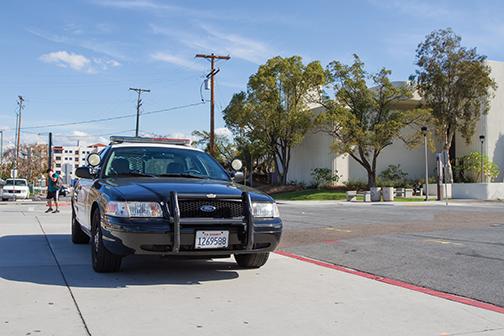 Early Sunday morning, two robberies were reported in the area near San Diego State's campus within a few hours of one another, police said.
Around 2 a.m. Sunday, police responded to a report that cells phones had been stolen from a group of people by five or six men on Prosperity Lane near Faber Way, San Diego police Officer Sarah Foster said. The area is southeast of campus, off 54th Street.

Then, around 4:15 a.m., police were flagged down by someone who reported they had been robbed at gunpoint on Rockford Drive near Pontiac Street, south of campus, Foster said. Police did not have any information on what was stolen.
Foster said police were told there were three suspects in the second robbery who fled in a white Honda.
The two robberies occurred within about a mile of one another, but police had no information on whether the incidents were related.
Editor in Chief Will Fritz contributed reporting to this story.