San Diego's 2018 ballot, explained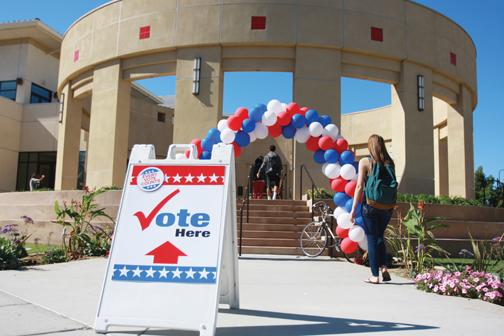 CANDIDATES
Senate: Kevin de León, Democrat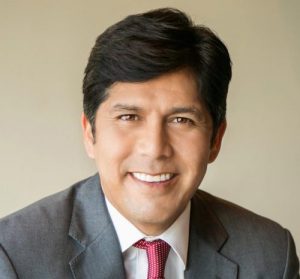 Kevin de León is a Democratic candidate challenging current U.S. Sen. Dianne Feinstein, a fellow Democrat who is running for her fifth term. De León was elected as State Senate president pro tempore on June 19, 2014 and held the position until March 21. He was the first Latino to hold the position in over a century.
His top three priorities are to pass comprehensive immigration reform, implement Medicare for all and to enact a national clean energy plan. He played a key role this year in constructing a bipartisan deal to extend California's cap-and-trade program that tackled diesel pollution and generated $1 billion in revenue. The deal has bolstered California's position as the nation's clean-energy leader. Through de León's efforts, California may be able to run on 100 percent renewable energy by 2045.S
The son of an immigrant, de León is passionate about reforming immigration laws and has worked at improving them by passing various acts such as SB 54, the bill that prohibited state and local law enforcement agencies from using resources to investigate and arrest people for immigration enforcement purposes.
De León has received endorsements from the National Nurses United and the California Labor Federation.
Senate: Dianne Feinstein, Democrat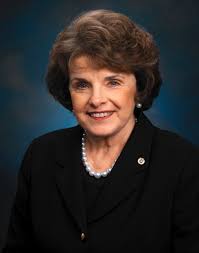 Dianne Feinstein, a Democrat, is the incumbent for one of California's two seats in the U.S. Senate, where she's seeking her fifth full term. Her first tenure as California Senator began in 1992 and she has since served in the position four times.
Her top three priorities are to push universal health care, end gun violence and focus on DACA and immigration reform. Feinstein created a bill called the Protect Our Food from Phthalate Contamination Act
that banned harmful chemicals known as phthalates from contaminating food supplies. This bill has made major strides in how the nation regulates chemicals in consumer products. Feinstein also advocates for stronger gun regulation, directly challenging President Trump by supporting legislation to ban assault weapons. On immigration reform, she has been a committed supporter by advocating for the passage of the Dream Act and protections for immigrant children. She rescinded President Trump's three executive orders that imposed travel bans and became a cosponsor of Connecticut Sen. Chris Murphy's S. 1979 bill that would block presidential actions that restrict individuals from certain countries from entering the United States.
She has received endorsements from former President Barack Obama and California's other senator, Kamala Harris.
Governor: John Cox, Republican
John Cox is the Republican candidate for governor of California. In the past, he was a businessman who also worked as an accountant and attorney in Chicago. He received his Bachelor of Arts degree in accounting and political science from the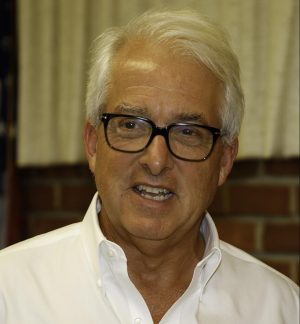 University of Illinois at Chicago.
His top three priorities are improving the state's affordability by bringing down the cost of living for all Californians, reducing housing costs and easing traffic by reducing commute times through the construction of improved roads and highways.
Cox wishes to bring down living costs by streamlining the approval process for building housing and removing barriers put in place by special interests. He also plans to enroll a commission to come up with a plan to improve California's tax system that doesn't include any increases in revenue.
Cox opposes the high-speed rail project, believing there are better ways to invest in roads, highways and more efficient transit projects. If elected, he will call for CEQA reform for highway projects in which roads and highways will be improved under the California Environmental Quality Act.
Cox has received endorsements from the Los Angeles Daily News, the (Riverside) Press-Enterprise and the San Bernardino Sun.
Governor: Gavin Newsom, Democrat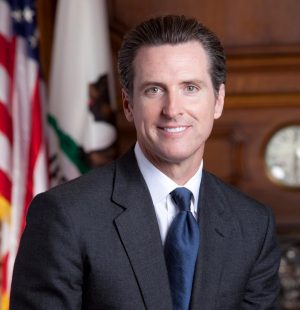 Gavin Newsom is the Democratic candidate for governor of California. He is currently the 49th lieutenant governor of
California and is a former San Francisco mayor, serving for seven years. During his time as lieutenant governor, he was the
chief architect of California's Economic Growth and Competitiveness Agenda, a workforce development project that focused on shifting from jobs for a consumption-based economy to a production economy that focused on global trade.
His top three priorities are to defend LGBT, immigrants and workers rights as well as climate change, to stimulate opportunities within the state by implementing a new job-training system and to push for criminal justice reform and build California's future by investing in affordable housing, roads and highways. If elected, Newsom will lead the effort to develop 3.5 million new housing efforts by 2025. He also plans on launching college savings accounts for every incoming kindergartner across the state as well as equipping every student with access to STEM education by opening access to various STEM courses if elected as Governor.
Newsom has received endorsements from the California Labor Federation, California Federation of Teachers, Senator Kamala Harris and Secretary of State Alex Padilla.
House of Representatives, CA-50: Duncan D. Hunter, Republican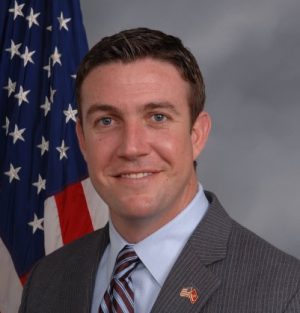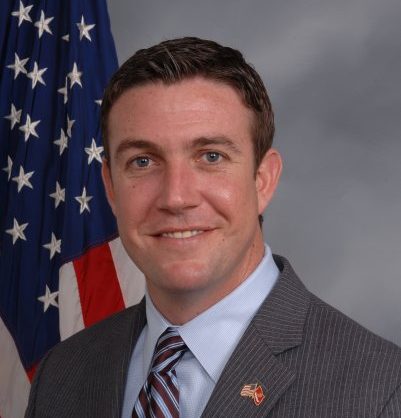 Duncan D. Hunter is the current Republican candidate challenging local business owner Ammar Campa-Najjar from the 50th district congressional seat.
Hunter's predecessor is his own father, also named Duncan Hunter, who has been a Republican member of the House of Representatives for the 52nd, 45th and 42nd districts from 1981 to 2009.
Hunter's top priorities are cutting taxes for working families, advocating for the lives of unborn babies and securing the border with stronger enforcement of immigration laws.
Hunter's featured endorsements include the California Republican Assembly, the California Pro-Life Council and the National Rifle Association.
He was previously a lieutenant in the U.S. Marines Corps, a combat veteran in Iraq and Afghanistan and is also the incumbent Congressman for the district since January 2013 after serving two terms in the 52nd district.
As of Aug. 21, he and his wife have been indicted for using $250,000 of campaign funds for personal use and for filing false campaign finance records. They are scheduled for trial on Dec. 3.
Hunter also graduated from Granite Hills High School and is an SDSU alumnus.
House of Representatives, CA-50: Ammar Campa-Najjar, Democrat
Ammar Campa-Najjar is the Democratic candidate running for congressman in California's 53rd district against incumbent Duncan D. Hunter.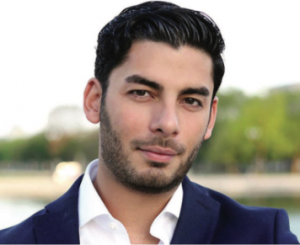 He is a Latino-Arab American who was born in east San Diego County.
His top priorities are focusing on apprenticeship job training programs, prioritizing healthcare as a human right, bringing universal healthcare to the U.S. and "defending the American Dream" through immigration reform.
He is endorsed by the California Labor Federation, the California Democratic Party and the Congressional Progressive Caucus PAC.
His previous experience includes being the  Deputy Regional Field Director for President Obama's reelection campaign in  2012 and being appointed as the Public Affairs Officer in the U.S. Department of Labor in 2016.
The 29-year-old, who is trilingual in English, Spanish and Arabic is also campaigning on improving the Affordable  Care Act by having  Medicare negotiate pharmaceutical prices, adding a public option and allowing people as young as 50 to buy into Medicare.
House of Representatives, CA-53: Susan Davis, Democrat
Susan Davis is the current house representative for California's 53rd district and is competing against Morgan Murtaugh in this year's election.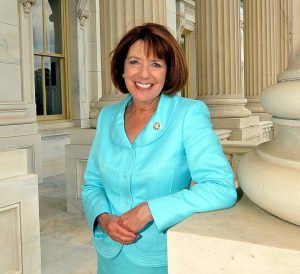 Davis is representing the Democratic Party in this race and is the incumbent candidate who has served in her position as a member of Congress since 2001. Prior to her political career, she worked as a social worker and as the director of a mentoring program for youth.
If she is elected for another term, one of Davis' top three priorities will be working to increase wages, with a particular focus on advocating for equitable pay for women. As a military spouse and senior member of the Armed Services Committee, she also would like to support military personnel and their families through various benefit programs.
She is also running on an education platform, hoping to increase access to education by working toward a more affordable college system and decreasing student loan debt. Davis also hopes to increase both STEM — science, technology, engineering and mathematics — and pre-kindergarten programs.
She has been endorsed by the California Federation of Teachers and The California League of Conservation Voters.
House of Representatives, CA-53: Morgan Murtaugh, Republican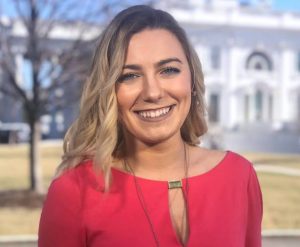 Morgan Murtaugh is competing against incumbent candidate Susan Davis in this year's U.S. House of Representatives election for California's 53rd district.
At 26 years old, Murtaugh is the youngest Congressional candidate throughout the national election and represents the Republican Party in this race. Her experience is as a political commentator, and she has a Political Communications degree from George Washington University.
If elected, her top priorities would include improvements to the Social Security system to prevent potential crashes in the future. Murtaugh supports efforts to revamp the Veteran Affairs system to benefit veterans more efficiently. She would also like to streamline and simplify the way taxes are filed to allow citizens to file taxes on their own.
Murtaugh supports proposals to build a wall along the border of the United States and Mexico as a means to support Border Patrol agents as a measure of safety and efficiency. She also supports gun ownership rights, amendments to the North American Free Trade Agreement and changes to the Affordable Care Act.
She has been endorsed by conservative Florida congressman Matt Gaetz.
House of Representatives, CA-49: Mike Levin, Democrat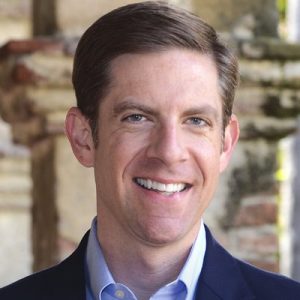 Mike Levin is representing the Democratic Party in the U.S. House of Representatives race for California's 49th district seat against Diane Harkey.
His prior experience includes working as the director of government affairs for FuelCell Energy, director and co-founder of Sustain OC, vice president for FlexEnergy and previous work as an environmental attorney. He was also the executive director of the Democratic Party of Orange County from 2006 to 2007.
Levin is an advocate of clean energy who hopes to increase protection of the environment and support sustainable energy efforts if elected in this season. He also lists fighting for women's rights as one of his priorities, hoping to work toward equal pay for men and women. He also supports efforts to expand the Affordable Care Act, as well as the concept of Medicare for all.
Developing gun laws that help to limit private sales of guns and ban the sale of assault weapons is an issue that Levin supports. He supports efforts to expand background checks for those applying for gun licenses.
Levin has received endorsements from The Sierra Club and the California Teachers Association.
House of Representatives, CA-49: Diane Harkey, Republican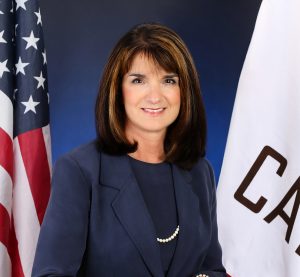 Diane Harkey is running for the U.S. House of Representatives in California's 49th district as the Republican Party candidate against Mike Levin.
Her previous experience includes working as a taxpayer representative and as a  businesswoman  for  30  years,  and she has helped to support the development of businesses owned by women. Harkey served as the co-chair of the campaign to repeal the gas tax, an issue she continues to support in addition to reforming the tax laws. She also helps to support the economy through entrepreneurship and enforceable immigration and visa programs.
Her other top priorities include creating jobs, improving the economy and supporting veterans through reformations to Veterans Affairs. If elected, she aims to improve the affordable healthcare system by increasing access to mental healthcare, supporting efforts that would prevent opioid addiction and allowing doctors and individual patients to decide on their best health plans.
Building a border wall, where feasible, and enhancing the security of the border are other priorities that she hopes to uphold if elected.
House of Representatives, CA-52: Scott Peters, Democrat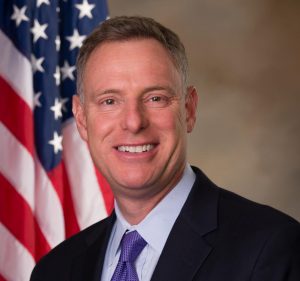 Democratic Congressman Scott Peters is running for Congress against Omar Qudrat to take the seat of the U.S. representative of the 52nd district in California. He is the incumbent congressman and has been in his seat since 2013.
Scott Peters' top priorities are helping small businesses grow, ensuring American veterans are getting adequate healthcare benefits and standing up to the Trump Administration. He does not support spending money on building a wall and instead believes America needs innovative technology to detect underground tunnels used to smuggle drugs and people.
His featured endorsements include the Democratic Congressional Campaign Committee, U.S. Chamber of Commerce, Brady Campaign to Prevent Gun Violence,  the California Medical Association PAC and the California League of Conservation Voters.
Previously, he has been appointed as the Commissioner and Chairman of the San Diego Unified Port District.
House of Representatives, CA-52: Omar Qudrat, Republican
Omar Qudrat is the Republican candidate running against current Congressman Scott Peters for the role of the U.S. representative in the 52nd district.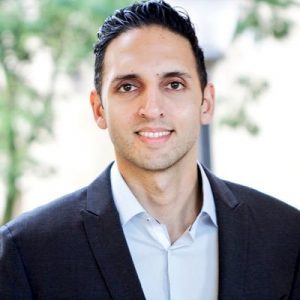 He grew up in Los Angeles with his two sisters after his Muslim parents immigrated from Afghanistan in the '70s. He credits his parents for raising him and his two sisters with resilience, something that has propelled him to advocate for every child in the nation to have an equal shot at the American Dream.
Previously, he was a former counterterrorism attorney officer who also prosecuted terrorists at Guantanamo Bay as a U.S. Department Defense official. He worked on  implementing the Counter Insurgency Strategy in Afghanistan as the Deputy Chief of Rule of Law and Political Advisor to the NATO Ambassador.
He also worked for the team that prosecuted the alleged 9/11 masterminds before spending 18 months in Afghanistan during the surge as a Defense Department official.
His top priorities are to combat veteran homelessness, reform education, promote job growth and success for both small businesses and major employers, as well as to stop homeland terrorist attacks.
His featured endorsements include the California State Assembly, Republican Jewish Coalition, The Republican Party of San Diego County and the House Committee on Foreign Affairs.
Qudrat earned his bachelor's degree at UCLA before studying law at Syracuse Law School.
PROPOSITIONS
Proposition 6: 
Proposition 6 is about repealing a 2017 tax on vehicle fuel dedicated to road repairs and public transportation.  It will essentially require the Legislature to get voter approval for future fuel and vehicle taxes in the future, while eliminating the fuel and vehicle tax from 2017.  
Those in favor of repealing the tax argue it will lower gas prices and the money that has already been paid for this tax is sufficient enough for road repairs. They say because California has a $16 million surplus in its budget, politicians need to better allocate the money toward roads, bridges and highways.
Meanwhile, those not in favor argue the 2017 tax will continue to fund highway and road repairs, transportation systems and other future projects. They also say Prop 6 will eliminate $5 billion that is annually used in transportation funding as well as threaten projects that are currently in progress.

Proposition 7: 
Proposition 7 would open the door for the California State Legislature to end daylight savings time. If passed, the proposition will allow the Legislature to change daylight savings time with a two-thirds vote if approved by the federal government. If it fails, Californians will continue changing their clocks in the spring and fall. No change is likely to immediately occur even if the proposition does pass.
Those in favor of the proposition argue there are considerable public health benefits to eliminating daylight savings time.
Those in opposition to the proposition cite a 1974 decision where former president Nixon eliminated daylight savings time and most people were upset with the late sunrises that resulted.

Proposition 10:
Proposition 10 would repeal the Costa-Hawkins Rental Housing Act of 1995, thus allowing local governments to implement rent control policies.
Those in favor believe rent is too high — average rents in San Diego County have gone up at more than double the rate of inflation — and local communities need to set limitations on rent increases.
Those against say Prop 10 will put bureaucrats in charge of housing and erode the free market. They also argue the prop will worsen California's housing shortage by de-incentivizing developers from building more rental housing.

Proposition 12:
Proposition 12 would establish space requirements based on square footage for confining egg-laying hens, calves raised for veal and breeding pigs. The prop would also ban the sale of eggs, as well as uncooked pork and veal, that do not meet those requirements.
California already has minimum standards for cage size, but they are based on animal movement. It also already bans the sale of eggs from hens raised in non-compliant cages but has no restrictions on the sale of uncooked pork or veal raised in places that don't meet requirements.
Supporters of the proposition hope to prevent animal cruelty as well as protect families from food poisoning and factory farm pollution.
Those opposed to Prop 12 say this proposition has been promoted as a cage-free measure, but rather legalizes the continued use of cages and is broadly applying one measurement for various kinds of animals. The proposition could potentially cost $10 million in state costs to annually enforce, they say.

MEASURES
Measure D:
Measure D changes the process for electing members of certain countywide offices. In the current process, all candidates are placed on the primary ballot, and if a candidate receives more than 50 percent of the vote in the primary, they are elected outright and do not appear on the November ballot. If Measure D is approved, the two candidates with the most votes in the primary election move on to the general election, regardless of whether a majority vote occurred in the primaries.
Those in favor of the measure say as most people vote in November and some do not follow the primary contests, Measure D would ensure county leaders are elected by a majority of the electorate.
Those in opposition to the measure say a second election would use additional tax dollars, even when a candidate receives more votes than their opponents in the primary election.

Measure E:
Measure E, or the SoccerCity initiative, involves the leasing and privately funded redevelopment of the SDCCU Stadium property and the former Chargers practice facility on Murphy Canyon Road. The measure would allow FS Investors, a private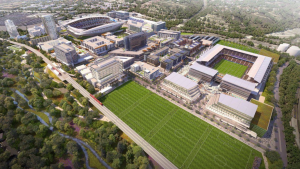 development group, to lease the stadium site for 99 years for the development of a major league soccer stadium and a sports and entertainment complex.
If approved, the measure would adopt a specific plan for the site, meaning development built would not have to be debated and voted upon publicly. Those in favor of this measure say it would bring Major League Soccer to San Diego and provide a new football stadium for SDSU. They say it comes at no cost to taxpayers and would create about 26,000 new jobs.
Those in opposition to Measure E say it is not an appropriate use for the land, and it does not guarantee a soccer team will move to San Diego. Additionally, since the land would be sold privately, the development is not subject to review by City Council or the public.

Measure G:
Measure G, or the SDSU West Initiative, involves the sale of the Mission Valley stadium property to San Diego State University or an SDSU-affiliated organization or entity. The sale of the property would allow for SDSU to demoli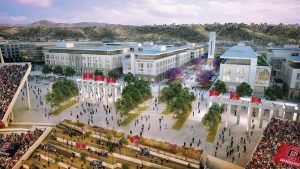 sh the existing stadium and build upon 132 acres of land. A plan for the redevelopment of the property has been proposed by SDSU, but the ballot measure itself does not guarantee a specific development.
Those in favor of Measure G say the sale of the property would permit various educational, recreational and residential uses for SDSU. The development would provide a permanent home for SDSU football and other professional athletics and potential new housing development to allow for more students to be admitted.
Those in opposition to Measure G say there is potential for private developers to purchase the land, not just SDSU. Opponents have argued it is unclear how the university would fund the development and neighborhoods are not guaranteed any public benefits.