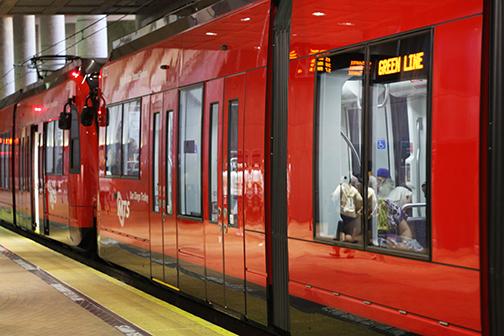 Five people were wanted in connection with a robbery that took place Sunday night at the San Diego State MTS Transit station, university officials said.
Officers responded around 5:20 p.m. to an incident involving an individual being pushed by a group of suspects, SDSU officials said in an email sent to students.
The suspects then took the victim's cell phone while exiting the trolley, officials said. The victim sustained minor injuries in the attack.
There were five reported attackers – four male suspects and one  female suspect, all believed to be juveniles, officials said. All except one male, who was wearing a red Supreme beanie, were wearing dark hoodies that were shades of gray and black. The SDSU Police Department was continuing to investigate.