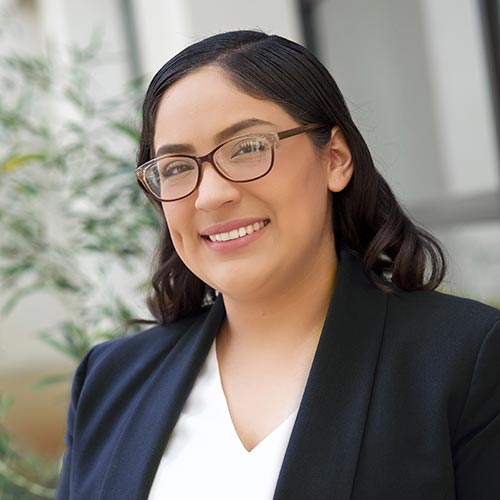 Associated Students had not had a Latina executive for 15 years.
But that streak has been broken. Last spring, international studies and conflict resolution senior Angelica Espinoza, a Latina and San Ysidro native, ran for vice president of external relations and won.
"It's a tremendous honor," she said. "But it's also an incredible reminder of what work needs to be done still for marginalized communities, specifically for women of color on campus. 15 years, we broke the cycle, but why is it we had such a long gap?" 
Espinoza said she is proud to be representing her community and bringing that seat to the table. She also noted how this is a step in the right direction for the university.
"I think it is an accomplishment for the school because it shows how times are changing," Espinoza said. "Now we're allowing people who historically haven't looked like those in power to finally start reflecting the student body."
During the year Espinoza ran for her position and won, the university was also in its first year of being headed by President Adela de la Torre, the first Latina to hold the position.
Espinoza said she has a great working relationships in her A.S. circle and is treated equally as her peers. But she also said there's work to be done regarding representation in leadership.
"I'm still the first Latina executive in 15 years, so there's still improvements to be made in that aspect," she said.
Espinoza is the child of two Mexican immigrants. She has lived in San Diego her entire life and grew up in the border region of San Ysidro. 
As a first generation college student, she said being bicultural and having strong roots in San Diego helped her decide staying home for college was the choice for her. She joined A.S. as a commuter student seeking involvement on campus.
"I didn't have any friends (at SDSU) and I was also the type of commuter student that would just go to class, and just immediately go home," she said. "Sometimes entering new spaces is a little scary, sometimes people don't look like you and it's not what you initially think."
Espinoza kept looking for ways to get involved with the school's community
"I felt really audacious one day and I walked into the A.S. office," she said "My time began with the elections committee my sophomore year. I slowly got involved with judicial affairs council, then I became chief justice of that council my junior year and now I am vice president of external relations my senior year."
What drew Espinoza to the position was its focus on civic engagement and legislation that would affect the student body. She said the intersectionalities of her own life impact her through politics. She lives by the border, is a woman, is a person of color, and her father was undocumented and deported. 
Espinoza also said she strives to be the image of a role model she lacked growing up.
"Growing up, I never had role models that looked like me," she said. "I think what really drives me is that for people to finally have a role model and see themselves in positions they didn't think were possible. I know I had that problem throughout college, not having someone to go to and ask for help, questions or advice because no one had a journey like mine."
She said there is significance about being the first Latina executive in 15 years, but it will not make her complacent in any way, shape or form. 
"To sit in this moment and reflect on past experiences and see how far you've come only motivates you to keep pushing forward," she said.