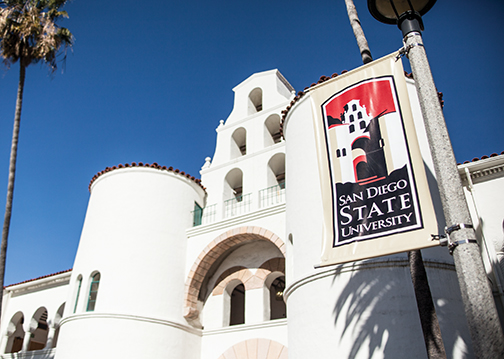 The California State University system is considering a proposal that would add an additional admissions requirement of a year-long quantitative reasoning course in math or science, a decision that could be made as early as November.
If approved, the new admissions requirements would go into effect in 2026.
The CSU says the new requirements would increase retention and graduation rates. 
"Adequate preparation in quantitative reasoning leads to greater levels of student achievement,"  CSU Senior Director of Public Affairs Mike Uhlenkamp said. "Second-year retention rate is higher, the graduation rate is higher (and) they're also more likely to complete the CSU's own quantitative reasoning general education requirements."
Uhlenkamp also sees this added requirement as a way to advance student opportunities in STEM.
"The students that come with this requirement have increased opportunities to pursue degrees in STEM fields," Uhlenkamp said. 
In order to give students access to the proposed requirement, high schools would need to either find new teachers for the subjects or train those already employed, although CSU doesn't see this becoming a problem.
"We have something called the Math and Science Teacher Initiative where we have committed to increasing the number of math and science teachers every single year," Uhlenkamp said. "And we're providing additional funding with a $10 million dollar investment over the next four years."
There have been questions raised about the ways students in underfunded or understaffed schools may be affected by the proposal.
"As we know, the more affluent areas have more access to teachers and resources that will help with this, as opposed to other areas where there's more stretch between teachers and classes and even the quality of the class," SDSU admissions student representative and interdisciplinary studies junior Kemahni Boozé said. 
In order to aid students who may be unable to take the required class, the proposal would allow students to waive the required course.
"They're saying it won't affect (a student's) application, but if you're looking at a student who has the requirement versus a student who doesn't, whether or not they filled out the waiver, I think it's up in the air," political science senior and California State Student Association President Michael Wiafe said.
Wiafe said despite the potential to negatively affect some students, the proposal is not intentionally discriminatory.
"It is being pushed through by administrators of color," Wiafe said. "The argument that this is a racist proposal or that they're not trying to do what's best for students, I don't think that's an argument that will stand. I think they're trying to do what's best."
The controversy surrounding the proposal has stalled those who would be affected by the it from reaching a consensus.
The Cal State Student Association Board of Trustees has yet to take a position, Wiafe said. "Currently there is a letter of opposition on the table," Wiafe said. "We still have to wait for community colleges to say if this can happen. K-12 is all over the place on it, (and) teachers opposed it actually." 
Despite the opposition in some education circles, Wiafe said some schools with a four-year STEM requirement have backed the initiative, including the Long Beach School District which already has this requirement.
The CSU would need to take the accessibility of the course into consideration if the proposal passes. But for now, they have until 2026 to get the details worked out.
"There are so many questions that are unanswered," Wiafe said. "But I do think we have the time to answer them."