SDSU study abroad programs affected by mass anti-government protests in Chilean capital
Some San Diego State students studying abroad in Santiago, Chile, saw their international experience end prematurely after a wave of anti-government protests in the Chilean capital turned violent and deadly.
Unrest across the Chilean capital began early last month after the government imposed an increase to metro fares on Oct. 6, according to The New York Times. When Chilean students protested the fees by jumping turnstiles, a government crackdown spurred unrest throughout Santiago.
The report also cited rising income inequality — low wages and meager pensions — as reasons for the mass demonstrations, arson and violence among those calling for the Chilean president's resignation.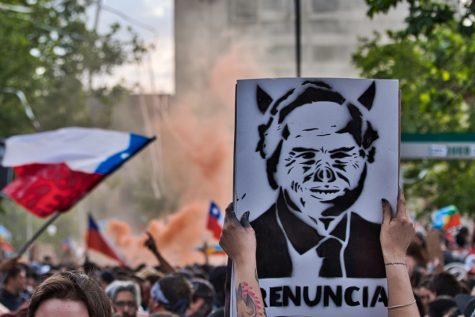 And in the wake of protests across the city, seven SDSU international business students who were studying at the Universidad Del Desarrollo – Santiago Campus returned home to complete their courses online. 
Associate Director of Study Abroad Inemesit Williams said the office uses the U.S. Department of State, overseas security sites and local newspapers to assess any developing situation where SDSU students may be impacted. 
Study Abroad also communicates with on-site staff at local partner universities in host countries to gather facts and ensure student safety.
"We have alerts set up to help us identify something going on in the world," she said.
But Williams said outreach to SDSU students is always the first step.
"As soon as we find out anything is going on, we do a quick (rundown) of what's happening and tell the students," she said. "The biggest piece is are students safe, but also do (they) feel safe?"
International business senior Alexis Juarez is one of the seven students who returned to the U.S. amid the violent protests. She said she first heard about the protests through first-hand experience — upon riding the metro on the Friday protests began — and before the U.S. embassy alerted students.
"When I got off my metro stop, I saw a bunch of people running," Juarez said. "I saw a bunch of cops swarming the metro towards students protesting, and that's when they let off the tear gas."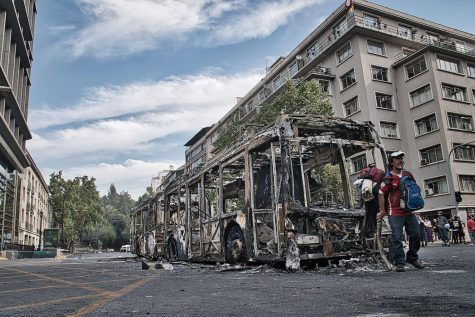 She also said protesters later torched the metro station she used to commute to classes at her host university.
The Universidad Del Desarrollo canceled all classes the following week amid disrupted metro service and mandatory curfews set by the government, Juarez said. She returned to the U.S. following the first week of protests.
"Even if I were to stay, I probably wouldn't be going to classes," she said. "My metro stop was set on fire again a few days ago." 
Williams said the study abroad department received no word from the U.S. State Department that it was no longer safe for students to remain in Santiago. The university thus did not cancel the study abroad programs, but the Study Abroad office did encourage students to make educated decisions about whether or not to return home or stay at their host universities during the protests.
Academic progress and the costs associated with studying abroad are some factors that could affect a student's decision to remain or return home.
Juarez, who is back home in the U.S., said her host university accommodated her decision to return by providing online courses to ensure she completed her study abroad requirement. The International Business department at SDSU also agreed to the arrangement.
She also said she had mixed feelings about leaving Santiago and her international experience behind.
"Part of me wants my study abroad experience to continue, but the other part realizes their problems aren't things you're going through," Juarez said. "So you can't say, '(These protests) should end.'" 
Williams said students studying abroad have access to an insurance policy to help with temporary relocation in their host country, should the student need short-term assistance. But she also added others may decide a permanent relocation is best.
"Not everybody wants a temporary situation," Williams said. "Sometimes people say 'I just want to go home.' You gotta make sure people have options."
The study abroad department did direct students to remain at their residences and away from the protests.
Although all seven international business students from Universidad Del Desarrollo decided to return home, three other students participating in the International Business Exchange remain at another school, Universidad Adolfo Ibanez, located in the capital city, Juarez said.
Williams said students might have varying comfort levels when studying in a different country. 
"Everyone has different levels of comfort with things that are new experiences, whether it's a new experience with something mundane like, 'Oh, a new food,' versus, 'Oh, wow a protest,'" she said.