Tory Lanez throws it back with his fifth Chixtape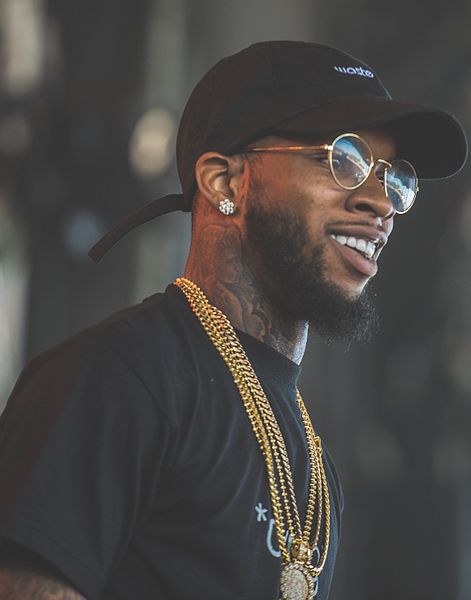 On Nov. 15, rapper and singer Tory Lanez released "Chixtape 5," an album that flips popular favorites from the past decade into a new sound for the new generation. 
A love letter to the early 2000s R&B sound, Tory Lanez provides a solid fifth chapter to his acclaimed "Chixtape" mixtape series that is filled with remixes to nostalgic R&B hits from the past. 
Instead of his usual approach of simply remixing popular songs, Lanez switched it up and had the original performers appear on these songs with new verses to accompany his reworks for a more modern appeal. 
The decision proved to be successful as he was able to provide reimagined versions of iconic hits with a stacked feature lineup that includes artists such as Snoop Dogg, T-Pain, Ashanti and Trey Songz. Lanez reminds listeners how iconic the early 2000s was for R&B with 18 songs that run for a little over an hour. 
One highlight of the album is the lead single, "Jerry Sprunger," featuring T-Pain. A remix of the legendary R&B singer's nostalgic banger, "I'm Sprung," Lanez was able to recapture the catchy and melodic sound. Not only was Lanez able make to remake T-Pain's signature autotune croon, but the new verse from the original artist provided a refreshing take on the classic song. 
Tory Lanez admitted this song was the spark that inspired the rest of the project in Apple Music's editors' notes for his album.
"This was the first record that was made for 'Chixtape 5,' so it was the one that inspired the rest of them," Lanez said. "It was also the record that helped me get all the rest of the features. I would go to people and tell them, 'You know, T-Pain did 'Jerry Sprunger,' you have to hop on this album.'"
Another standout track is the song, "Beauty In The Benz," featuring Snoop Dogg which is constructed around Snoop's original track with Pharrell, "Beautiful." The song centers around Lanez singing to an imaginary girlfriend referenced throughout the entire project, Leah. The additional verse from Snoop featured his signature flow, and it nicely complimented Lanez's vocals on the verse and hook.
Throughout the album, Lanez flexes his abilities to create infectious melodies and catchy hooks. He shows his versatility as an artist by also showing off his lyrical pen with stellar rap verses to go with his sultry, auto-tuned vocals.
The samples interpolated in each record are the icing on the cake as he shares his stories of love and heartbreak. The result is a solid collection of refreshing R&B love songs that oozes throwback vibes. Overall, "Chixtape 5" was an enjoyable music journey that felt like a blast to the past. 
For fans of the early 2000s R&B aesthetic who are seeking new songs to serenade your lover to or just to jam with, "Chixtape 5" is Tory Lanez's answer to that. With the holidays quickly coming up and cuffing season approaching, it's only right to have this album on play.