Weekend Picks: Rappers and a film festival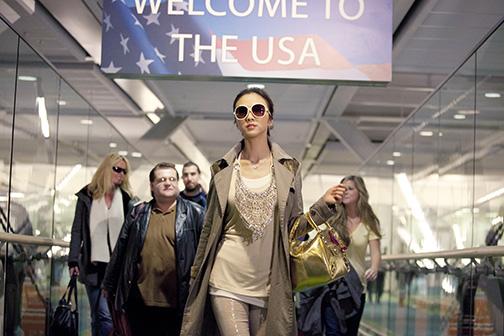 Ab-Soul and Joey Bada$$
Get ready to turn up, San Diego. Rappers Ab-Soul and Joey Bada$$ are coming to town for the "Smokers Club Tour." The tour will also feature rappers from the hip hop artists Pro Era and-The Underachievers, along with a huge slew of supporting rappers to open up. Following a national tour that began back in mid-October, the Smokers Club Tour is bringing the party to Soma San Diego on Monday night, Nov. 11.  Aptly labeled on their promotional poster, The Smokers Club warns concertgoers to "bring ya lungs" as the concert haze will be in full effect. Be sure to get your hip-hop fix this weekend.
San Diego Asian Film Festival
Theaters across San Diego are participating in the 14th annual San Diego Asian Film Festival, presented by the Pacific Arts Movement. From now until November 16, the Festival features dozens of Asian-American movies, as well as international films and documentaries in several venues, such as Digiplex Mission Valley, Birch North Park Theatre and many more. The Festival is also holding an awards gala to celebrate the top featured selections, and a special panel to celebrate the 10th anniversary of Wong Fu Productions, a successful YouTube video production crew. A different movie is presented every day, so check out the list of programs and grab some popcorn for the San Diego Asian Film Festival.
Also read: Weekend Picks: A comedian and a museum exhibition

Photo courtesy of San Diego Asian Film Festival