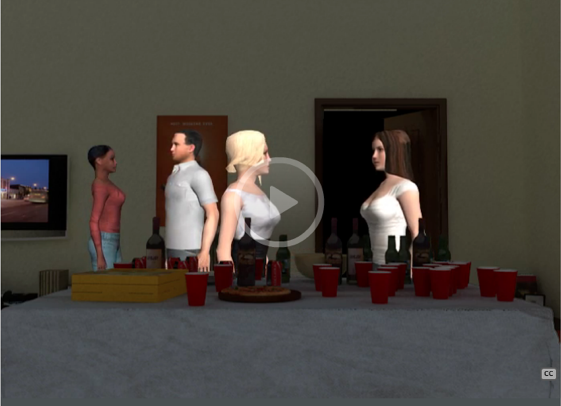 Editor's note: The author of this column is a member of Greek Life and a Daily Aztec staffer. The opinions expressed in this piece do not necessarily represent the views of The Daily Aztec. 
Over the past few months, San Diego State has come into the spotlight for some not-so-positive events that occurred on campus. In the past semester, the Greek community has been faced with numerous sexual assaults that took place at fraternity parties, an embarrassing stunt during a protest against sexual assault, and even a fraternity suspension.
As a result of a combination of instances, the InterFraternity Council suspended all fraternity parties and social functions until a program was instilled  to educate all of its members on sexual assault.
This program required all fraternities, as well as sororities, to complete a sexual assault training in order to ensure a level of understanding about this growing problem.
I, along with most of my fellow Greeks, thought the training would be something hands on, or at least multiple seminars informing students about appropriate ways to aid sexual violence and how to utilize new strategies beneficial for prevention.
However, it came as a such to learn this training would be comprised of an online training program. The simple online program, Agent of Change, was nowhere near as influential or impactful as it could have been.
It didn't take long to realize this program cut quite a few corners by only requiring members to complete the online program.
"
It didn't take long to realize this program cut quite a few corners by only requiring members to complete the online program.
After completing the initial questions, members were taken into the actual "game" portions, which consisted of a video game illustrating various scenarios of people at a party. If you've ever played Sims, then you know exactly what the game looked like.
The game focused on a group of friends and their conversation about a member of the group who they thought might get taken advantage of because of her level of intoxication. The characters would converse, then every few minutes it would prompt the player to respond to a portion of the conversation. I tried my best to pay attention to the conversation, but I kept finding myself tuning out and just waiting for the parts where I had to answer.
"The program that was mandated for members of the SDSU Greek community is comparable to an online lecture; being boring and monotonous," Delta Epsilon sophomore Jared Fruth said. "A face-to-face program would have been a significant improvement."
The game, comprised of ten levels, lost most's interest quickly. Although there were many parts where the conversations were actually insightful, the overall make-up of the game made the message feel a little less important. It was almost too childish to take seriously.
The game asked the players to "like" or "dislike" basic questions such as, "Jill's the one who decided to get drunk and be stupid," or "being drunk is no excuse for sexually harassing someone." Then, it provided statistics on how many other students on campus agreed or disagreed.
The questions were so simple that it was no surprise the majority of responses were similar. With the rapid rate at which sexual assault is growing on college campuses, one would think the program would at least try and go a little bit more in-depth with its questions.
Sure, the program was educational, but only to an extent. There are many other programs that could have taught the Greek community much more efficiently. The program did its job and gave us situations that we would be faced with, but how seriously can a video game be taken?
"Personally I do feel like it was a good program that will benefit all organizations on campus," Phi Kappa Psi president Coltin Solari said. "I think it does a good job at educating people on how to handle certain situations that may come up in college. The program could have been better, but overall it was educational and should have a direct impact on campus."
All in all, the Agent of Change program was much needed, but how much impact it really will have on the Greek community is something only time can tell.