LIVE AND DANGEROUS: Another stellar show from Berkeley rockers
by Staff
September 7, 2010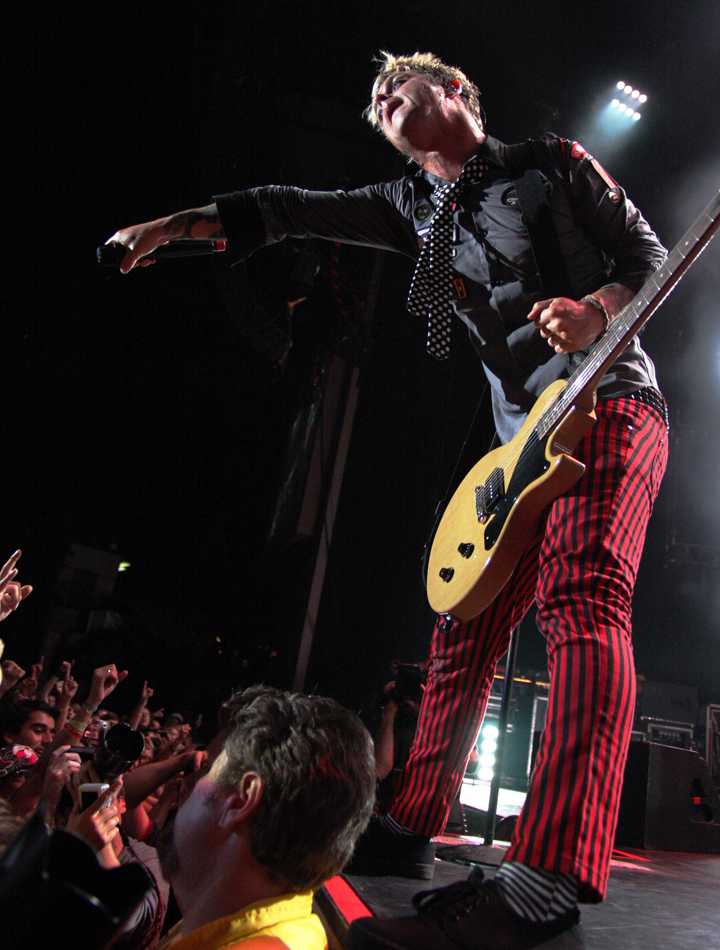 Dave Olender, Photography Editor
Last Thursday, legendary punk rock trio Green Day abused its guitar strings, pounced its snares and melted its mics with a searing sound, just like when it infiltrated the mainstream radio waves in the early "90s. Now almost 40 years old, the three members of Green Day have aged similarly to a fine bottle of scotch.
AFI, the opener, played for a pithy 45 minutes as the night began at the Cricket Wireless Ampitheatre in Chula Vista. Just after the moon replaced the sun, the punk rock geniuses of Green Day came barreling out from backstage, jolting the crowd from its nonchalant posturing to an attentive focus. Hundreds of hands were aimlessly raised into the air, illuminated by the stage lights.
"This is the biggest pit we've had so far on the tour," Green Day's front man, Billie Joe Armstrong announced to the roaring crowd.
At the start of the second song, Armstrong pulled up a fan from the pit to sing lyrics, only to hurl himself back into the audience to catch a brief surf upon the crowd's hands.
Aside from a few new wrinkles, Green Day's music and performance has not aged a bit; there are no creases in its energy and its seams are tight.
That night, Green Day played for three hours straight and appeared to simply and genuinely love playing its hits and entertaining its fans.
The next tour will be taking Green Day on a journey through South America beginning next month. Its creative punk momentum has been equivalent to that of an infinite avalanche and it is doubtful this band will ever go unrecognized.