Soledad Cross ruling appealed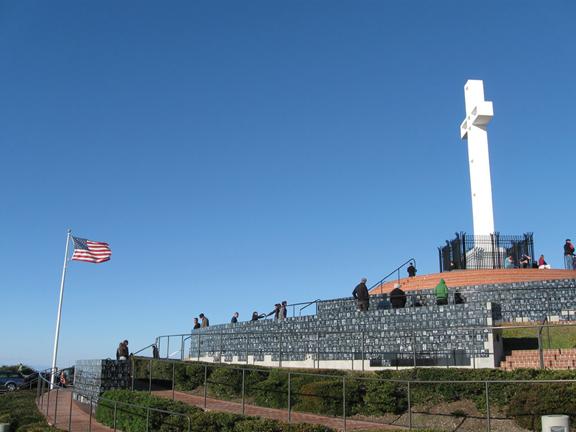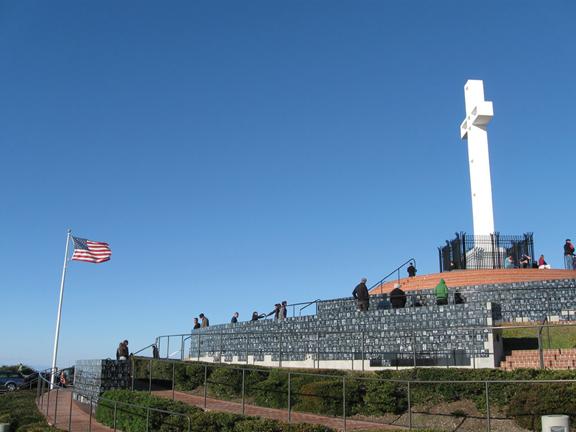 Last Thursday, the Liberty Institute relaunched its "Don't Tear Me Down" campaign as an effort to keep the Mt. Soledad Veterans Memorial Cross erect.
The Liberty Institute is a "nonprofit organization to protect freedoms and strengthen families by impacting the legislature, media, grassroots, and the courts with the truth," according to the organization's website.
Built in 1954, the cross has been the subject of legal battles for more than 30 years. The American Civil Liberties Union and other activist groups have attempted to remove the statue because of its religious connotation. Recently, these groups were victorious after the Ninth Circuit U.S. Court of Appeals deemed the cross unconstitutional.
Now, the Liberty Institute and thousands of veterans are fighting back by taking the case to the Supreme Court, where they hope to set a precedent concerning religious symbols and memorials. The organization filed a petition for a writ of certiorari to the Supreme Court, meaning the Supreme Court will examine and review the lower court's case and determine if the right verdict was made.
"This cross does not exclude people like me. Somebody in Washington (Jewish War Veterans of the United States of America) joined with the ACLU. This decision does not represent all Jewish war veterans. Support this monument. It doesn't exclude anybody," Col. David Epstein, a Jewish retired army veteran, said.
Others have come out in support of the cross in different ways. Singer-songwriter Jon Christopher Davis has made his original song "Don't Tear Me Down" available for purchase on iTunes. Most of the proceeds will go to the Liberty Institute's fight for the Mt. Soledad cross.
A website, donttearmedown.com, has also been created in support of the cross, promoting its value as a war memorial.