Streetwear gets fresh spin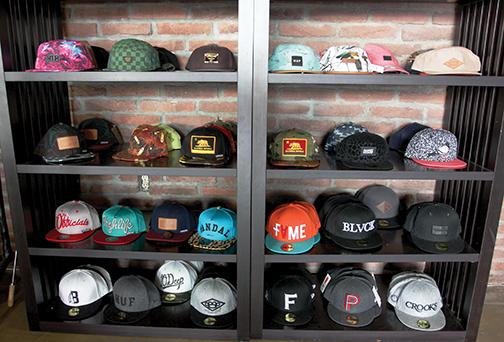 Hang on for a minute...we're trying to find some more stories you might like.
When Kwa Nguyen came to San Diego from east Oakland in 2004, it was to earn his business degree. What he got was so much more. Nine years later, Nguyen is the proud owner of The Fresh Yard, a North Park streetwear store.
Nguyen graduated from San Diego State with a degree in business in 2006. Immediately after graduation, Nguyen went to work for an Internet media company. The work was mostly e-commerce and marketing for multiple websites, Nguyen said. It was during this time that the idea for Nguyen's next business venture spawned.
"When I was working there, it gave me the idea to do a website for streetwear," Nguyen said.
Nguyen left his Internet job in order to better fulfill his potential. In 2009, he opened an indoor gardening supply store as another business venture, still with hopes to launch an online streetwear retailer.
The gardening store needed more space so Nguyen expanded into the adjacent building space. There was leftover space in the new addition, so Nguyen took advantage and made it his store's first retail space.
"I wanted to do the website first," Nguyen said. "But the opportunity for the shop presented itself first."
And thus, The Fresh Yard was born. The Fresh Yard brings art, music and fashion together. Nguyen has a music background including work as a DJ, production and artist management. Having a background in music made the transition into fashion easy for him.
"I've been in the music scene, you know hip-hop, all my life," Nguyen said. "The music scene and fashion go hand in hand. That's how I kind of turned to the shop."
Since then Nguyen has moved his store from an industrial park to a new space on 30th Street in North Park. He moved his business in order to get more foot traffic and have a greater sense of community.
"The North Park area has started to come up," Nguyen said. "I think we came in at the right time."
The Fresh Yard is a retail store, but Nguyen's vision for the store is much more cultural and community based. His emphasis on good customer service makes for a shopping experience that differs from experiences at other stores. People are welcome to stop in, hang out, peruse new products or even take a spin on the turntable setup in the store.
"Our shop is more of a culture destination," Nguyen said. "We try to make it where people just come in and hang out and they don't feel like they have to come in, buy something and leave. We try to make people feel at home."
The Fresh Yard captures a niche market of the fashion world. Nguyen combines the urban style of contemporary streetwear with the laid-back surf style of California into his shop.
"We try and incorporate skate and surf with the urban streetwear stuff we carry as well," Nguyen said. "We try to cater to the whole market."
Nguyen says the marketing knowledge he gained at SDSU resonates with him today—it's how he was able to build a following for The Fresh Yard throughout the past three years. However, he could not manage to do everything on his own. Store manager Jon Molina and Creative Director Liquor Store Mike are the other two heads of The Fresh Yard triumvirate.
"The Fresh Yard wouldn't be what it is without them two," Nguyen said.
Liquor Store Mike had worked in the T-shirt industry previous to joining. The Fresh Yard is more intimate, Liquor Store Mike said. He can actually see and interact with people that walk out with the shirts he designed.
Molina has been with the store since its inception. Being a social person, he said maintaining the community feel of the store is simple for him because he loves talking to people.
Nguyen and The Fresh Yard celebrated the store's three-year anniversary this past October. Having survived the madness of Black Friday and Cyber Monday, The Fresh Yard is moving forward. Its next move is to hold an event to provide relief for those in the Philippines affected by Typhoon Yolanda. The event will be held from 7 p.m. to 2 a.m. on Dec. 14.
All photos by Jenna Mackey, Staff Photographer.

About the Writer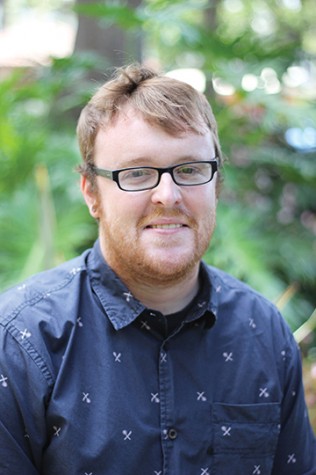 Nick Knott, Entertainment Editor
Nick is a journalism senior and in his second year at the Daily Aztec.  After starting as a staff writer in the features section, Nick switched to entertainment...