Panel talks election, gender justice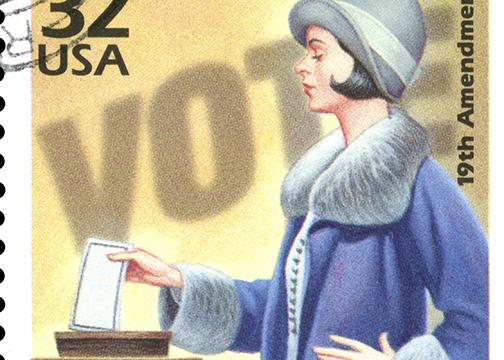 With an election coming up on Nov. 4, San Diego State held a panel to discuss the importance and power of women's voices in politics.
Held on Oct. 17, the panel discussed the issues they considered most relevant to the upcoming elections, including abortion rights, rape culture, minimum wage and more.
Gender Justice in the 2014 Election speakers included SDSU women's studies associate professor Kimala Price, and political science professor Ronnee Schreliber.
Policy Analyst Robert Nothoff spoke on the issue of minimum wage in San Diego.
"Women make up nearly half of the work force in San Diego and their budgets are crucial to many family budgets and support a lot of local businesses here," Nothoff said.
Nothoff argued for raising minimum wage and allowing earned sick leave. On Monday Oct. 20, a hearing on this topic will be held at San Diego City Hall to discuss whether the council will place this issue on the ballot for voters.
Caroline Heldman, associate professor of the political department at Occidental College, spoke about rapes occurring on campuses across the nation.
Heldman argued that as a culture, rape is not taken seriously as a crime.
"For no crime do we use alcohol as an excuse for committing a crime against another person," Heldman said. "If we used alcohol as an excuse for perpetuating a felonious crime against another person in any other instance, it would seem crazy."
Heldman encouraged students to use social media to raise awareness about rape culture and discussed how to pressure universities to protect its students through the use of federal complaints.
Associate professor of women's studies Kimala Price spoke about abortion. Price talked about the difficulties that women face while trying to receive an abortion or contraceptives in the U.S.
"With the Affordable Care Act, contraceptives are supposed to be covered under health plans but there are some employers who are pushing that saying they don't want to have contraceptives as part of our care act because it is against our religious beliefs," Price said.
Price argued this could lead to other companies being able to deny other forms of healthcare.
Barbara Bry, founder of Run Women Run, emphasized the importance of students voting in the next election.
"Voting is the first way to get involved, and it matters," Bry said. "The people voting are electing the people who decide what the student fees are going to be at San Diego State, whether the interest rates on your student loans go up or down, and whether birth control pills are going to be covered by your health insurance."
Nina Flores, an educator, scholar, writer, and activist, talked about the importance of speaking out against as well as using social media to combat it.
"Yes All Women started after the (University of California, Santa Barbara) shootings," Flores said. "People came together after the shooting and decided to create the hash tag 'Yes All Women,' and that was to show that, yes, all women have experienced misogyny."
After each of the panelists discussed their own topics they had the opportunity to take questions from the audience.
One of the questions voiced to Heldman asked for her thoughts on the "yes means yes" law Gov. Jerry Brown recently passed to require affirmative consent on campuses.
"Instead of one person being the gatekeeper and the other the pusher, both parties have to actively consent," Heldman said. "It's kind of a no brainer standard when you think about it, but the controversy around this is very revealing to how embedded this idea of heterosexual male access to female bodies is in our culture."