Friday Playlist: Witchy Weekend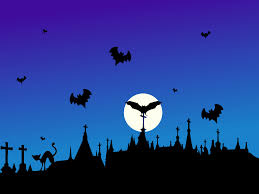 YES! It's Friday! I know it has been a while since I've posted… but that's a-okay! Let's get rolling with some eerie tunes that'll get you in the mood to have some ghoulish fun this weekend! Hope you all have a safe and wonderful Halloween!
Until next week, happy listening. Godspeed.
-Adri
1. "October Is Eternal" – Of Montreal
2. "Fantasy" – The XX
3. "Rhiannon" – Fleetwood Mac
4. "Silent Sea" – KT Tunstall
5. "Glory and Gore" – LORDE
6. "Witchy Woman" – Eagles
7. "Gods & Monsters" – Lana Del Rey