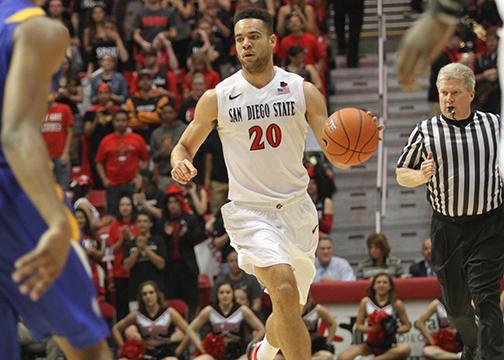 The California State University, Bakersfield Roadrunners scored its first bucket with 7:42 left in the first half.
Impressive defense from San Diego State, right? Well, the Aztecs only scored 11 of their own points in that time.
Not much happened in the last 7:42 of the half, either, as SDSU enters the locker room with a 22-12 halftime lead.
Senior forward Dwayne Polee II leads all scorers with nine points.
Freshman forward Malik Pope is also making his SDSU debut tonight. He's knocked down both his free throws, something this team struggles mightily with.