CSU hires Title IX coordinator to combat sexual assault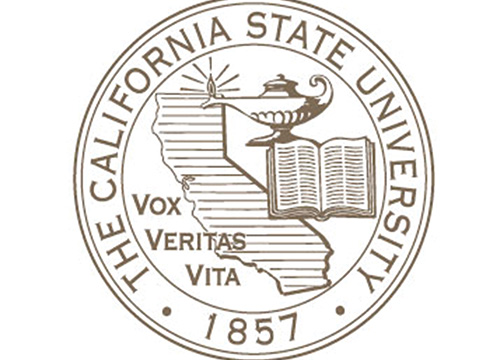 The California State University recently hired the first-ever system-wide Title IX compliance officer.
The CSU system has been attempting to improve its policies because of federal pressure, as campuses nationwide have been accused of failing to properly handle reports of sexual violence. These accusations prompted the CSU system to hire Pamela Thomason as a its Title IX compliance officer to address the increasing sexual violence reports and concerns.
According to the U.S. Department of Justice website, a Title IX compliance officer oversees monitoring of the university policies, implements grievance procedures, investigates certain complaints in relation to student safety and works as a mediator in sexual assault cases.
As the CSU's officer, Thomason will address the issue of sexual violence across the 23 campuses. Her responsibilities include coordinating all the efforts that the CSU campus-based Title IX coordinators and staff partake in, as well as making sure the Chancellor's Office and campuses are well informed about their legal obligations. Thomason will also make sure that the CSU is coordinating with agencies in relation to sexual violence policies and practices to ensure the safety of all the students and will represent CSU at government and legislative meetings.
Thomason brings previous experience as the sexual harassment and Title IX officer at University of California, Los Angeles, where she was employed since 2000.
"Her extensive experience with California's public institutions of higher education, as well as her passion for tackling the issue of sexual violence will be an asset to the CSU," CSU Public Affairs Communications Specialist Stephanie Thara said.
Another effort the CSU is making to ensure campus safety is improving the training of students and staff to better handle sexual violence.
"Pamela will be vital to expanding the education and training of students, faculty and staff to tackle the issue of sexual violence in our campus communities," CSU Executive Vice Chancellor and General Counsel Fram Virjee said. "Safety is a paramount priority on our campuses and Pam's hiring is another step in working to ensure the safest possible learning environment for our students."
SDSU Title IX Coordinator Jessica Rentto said the recent increase in sexual assault reports means that students are more comfortable utilizing the available resources on campus to address sexual violence. The new CSU-wide Title IX coordinator will continue to ensure consistent practices and procedures across campuses and encourage more collaboration from both the faculty and students across the system to see a gradual change in safety, Rentto said.
SDSU has also enhanced the campus safety measures in an effort to combat sexual violence by introducing changes such as the creation of the Sexual Violence Task Force and enhancing the freshman orientation sexual violence video from five minutes to 32 minutes. The new video includes the personal accounts of college women who have been sexually assaulted and informs students of the steps can take after being sexually assaulted.