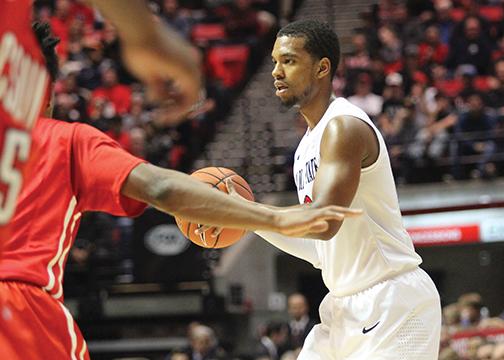 The San Diego State Aztecs (16-5, 6-2 Mountain West) lead the Utah State Aggies (12-8, 5-3 Mountain West) 21-14 at halftime.
As the score suggests, this game has been pretty ugly.
SDSU has committed 11 turnovers while the boys from Logan, Utah, have committed 14 of their own.
Both teams are shooting below 34 percent.
The Aztecs would be sitting in the locker room up by just a couple points if it weren't for freshman guard Trey Kell, who got hot late in the first and scored the team's final five points.
Senior guard Aqeel Quinn leads SDSU with eight points on 2-6 shooting.
Sophomore forward Jalen Moore leads the Aggies with eight points on 3-4 shooting.