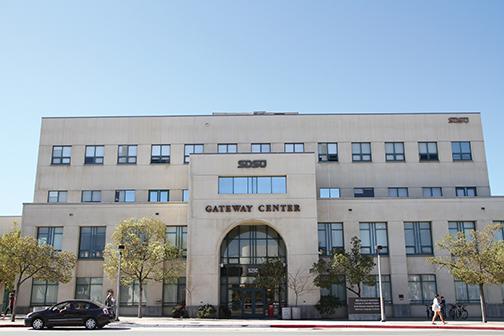 This month, Steven Osinski of the College of Business Administration was named chairman of the advisory board for the Lavin Entrepreneurship Center at San Diego State.
The Lavin Entrepreneurship Center offers students, entrepreneurs and business leaders an entrepreneurial curriculum as well as workshops, internships, resources and events.
Executive director of the entrepreneurship center, Alex DeNoble, discussed the chairman position with Osinski and at the most recent meeting Osinski was approved by the board.
The advisory board fiscally manages the kinds of programs that are approved for the Lavin Entrepreneurship Center, DeNoble said. The center is part of SDSU's Business Administration Program.
"The center has a positive impact specializing with undergraduate business students and helping them with entrepreneurship," DeNoble said. "There are co-curricular activities with a holistic approach focusing on competition and mentorship."
Osinski has taught at SDSU for the past seven years as a professor of sales and advertising as well as direct marketing, with close ties to DeNoble and the Lavin Entrepreneuriship Center.
"I was an entrepreneur myself so I speak the language pretty naturally," Osinski said. "I retired and realized I had too much energy to retire so I became a college teacher, which I love doing here at SDSU."
Osinski's entrepreneurial interest led him to building an advertising agency called the SMART Group based in Atlanta, Georgia and bringing it from a company with $3,000 in revenue to a company with more than $15 million in revenue, he said.
He also founded 3Hr Learning in 2011, to help those in the field to better their skills and become successful entrepreneurs through the online training program.
"Steven knows the students and is well tied in to the business community," DeNoble said. "There is a sense of excitement with him as the new chairman because an engaged board brings about great new programs."
The chairman position was previously held by Peter Shaw, who is an executive in residence for the College of Business Administration.
DeNoble said Entrepreneurship Week at SDSU will be held in March and will include events such as Bowling with Entrepreneurs and Entrepreneur Day.
SDSU is currently the No. 18 best entrepreneurial university in the country, according to Forbes magazine.
Recently, the College of Professional Studies and Fine Arts and the College of Business Administration formed a partnership with the Lavin Entrepreneurship Center to form the new Music Entrepreneurship and Business program.
DeNoble said there is talk with the art department about a possible link to the business major as well.